July 24th, 2021-A Virtual, Online Event. Note: 2021 Virtual event details have been updated as of 7/19/21 at 10 PM.
Theme-Walking in Resilience- Language, Ké (Kinship), and Prayers
The 7th Annual Virtual Bears Ears Summer Gathering begins on Saturday, July 24th. Be one of the first fifty people to register and win a free 2021 Summer Gathering T-shirt in your choice of red, yellow, blue, or white color. T-shirt design is by Bears Ears Artist in Residence Michael Haswood. Register on UDB's website here. Then join the Facebook Live Event Here on Saturday, July 24th starting at 9 AM.
2021 Guest Speakers include:
Mistress/Master of Ceremony- Sahar Khadjenoury & Angelo Baca
Ethel Branch, JD, Executive Director, Navajo & Hopi Families COVID 19 Relief Fund- Presentation: Legal Terminology
Christine M. Ami, PhD, Faculty at Diné College- Presentation: Diné Bizaad Bín Hoo'aah (Rediscovering Navajo Fundamental Law)
Nathaniel Brown, Navajo Nation Council Delegate- Presentation: Navajo Common Law
Lawson Atene, Youth Ambassador and Medicine Man Apprentice- Presentation: Fundamental Law
Jan Jackson Wheeler, PhD, Faculty at Navajo Technical University, former Miss Navajo- Presentation: Traditional Foods
Wally Brown, Traditional Knowledge Keeper- Presentation: Protection Ceremony
Tom Chee, Former Navajo Nation Council Delegate- Presentation: Fundamental Law
Mariah Holiday, Traditional Doula- Presentation: Changing Woman Initiative
And many more presentations by UDB staff and Board Members.
The Bears Ears Summer Gathering camp-out began six years ago and has grown each year in both the number of attendees, and the diversity of workshops, speakers, cuisines, hikes, and ceremonial activities. The original purpose was, and continues to be to celebrate and create a space for inter-tribal collaboration among Ute, Pueblo, and Navajo People. The event is free, everyone is welcome, and it is strives to bring indigenous youth together with elders. If you are not Native American and want to camp-out next year, we encourage you to sign-up in advance, and register as a volunteer (for 4 hours), during the 3-day cultural celebration. This event is participatory in nature, and not for spectators. This year the Summer Gathering will be online again, but we can't wait to camp together in-person again in 2022. During the 2019 Summer Gathering over 800 people attended, and even consume a whole bison (donated by the Skull Valley Goshute Tribe.)
The first Summer Gathering kicked off at high noon on July 17th, 2015, with a loud call from a Navajo horseback rider and San Juan County Commissioner, Kenneth Maryboy. "Anétshadatooo," he shouted across the vast meadow, which means "It's only us..." This call echoed off the Bears Ears Buttes to the west, and went over Dark Canyon to the north, and Elk Ridge to the east. Kenneth and a dozen horse-back riders had ridden all morning to the top of the 9,000 foot elevation ridge to the south. It was a surreal scene during which Ute Mountain Ute Councilwoman, Regina Lopez-Whiteskunk, had just grounded everyone using the pine needle covered soil. She encouraged each person to smell the dry dirt as she showed us a handful she raised from beneath the mat of pine needles. She taught us that protecting Bears Ears is all about connecting to the earth beneath our feet. Many stories were told, and suddenly Kenneth's call from the mountain top was heard.
The Tribal leaders seated beneath the pines stood up, spotted the horseback riders off in the distance and called back, "Anétshadatooo." And that is how the first-ever Summer Gathering began. Officials from the Obama administration such as John Jarvis, Director of the National Park Service, and Butch Blazer, Deputy Forester of USDA, a few young indigenous activists, the San Juan County sheriff's office, and the media were all there. We were gathered near a teepee that had been set-up for the all-night ceremonies, and we had set up a huge wedding tent that could seat 200 people. All of this was perfectly framed and enhanced by the living spirit of the Bears Ears buttes, shaped liked the ears of a bear that sat quietly in the background.
Similar to a modern-day group text, the phrase "Its only us," lets the party know who is approaching. If the people below are Navajo, they will immediately respond the same way. If they don't you know it is an enemy and you will move on (quickly). This is the traditional way for two Navajo parties to establish familiarity and friendship when meeting during travels.
Every year during the Summer Gathering, each Native culture is celebrated for ½ day, and on this first-ever Navajo Day, Diné leaders selected the food, activities, song, dance, and prayer activities to enjoy and share with each of the other participants from each of the Tribes assembled in the Bears Ears meadow. It is custom on the final day, Sunday, to celebrate all Tribes as one; with activities such as a Prayer Run, gift exchange, art workshops, and of course, delicious food. In 2015, Diné People sang a Mountain Song, to "make the mountains happy." The Ute Mountain Ute Tribe harvested and brought a fresh deer to process that morning. Hopi elders collected wild herbs and spices which were made into a garnish, along with the roasted deer meat, all of which was wrapped in fresh baked flatbread for lunch. We finished the whole deer in one sitting and enjoyed Hopi Somiki tamales on the side. It rained in buckets in 2015, all day Saturday and Sunday which seemed to only increase the celebration and joy we all felt in being together. The coffee was brewed in huge blue enamel coffee pots all day long, and if you didn't get lost finding the camp on the way up, you certainly planned your route down with friends to make sure everyone safely got down the muddy mountain roads. It was an amazing weekend rooted in prayer, in family, in culture, and even the wildlife seemed to remember these kinds of gathering of old, as they strolled right up, made themselves comfortable among the campers, and enjoyed the festivities. It was indeed magical.
Today, this living cultural landscape is managed by the U.S. Forest Service, but prior to April 29th, 1923, this was primarily Ute domain. This date marks the end of the 5-week "Blanding Invasion" (aka "the Posey War"), during which the town tried to bomb Ute villages with a WWI plane, succeeded in murdering two innocent Ute citizens, conducted multiple raids in a Model T Ford that resulted in the imprisonment of 79 Ute community members, the theft of 4 million acres of land, and the abduction of every Ute child, who were all shipped off to boarding school in Colorado against the protest of Ute families. The goal was the same as always, to either kill, or break the spirit of Ute People, so that their wildlife, water, minerals, and forests could be exploited by white people without protest. Centuries earlier, Bears Ears was Pueblo territory, and the history here has always been rich with culture, medicine, and food. Navajo People eventually also moved throughout this region, and their esteemed Headman Manuelito was born in this meadow in the early 19th century. Pueblo People, including the Hopi and Zuni, lived here for millennia building elaborative village complexes and structures, and cultivated ancestral gardens, all of which can be seen and appreciated within the Bears Ears landscape today. Apache people too moved through here, and Tribes from all over the western U.S. periodically met here to discuss crises and strategies to resolve them. Bears Ears has always been a gathering place for Tribes, and a place of peace and inter-tribal cooperation. This is what the Summer Gathering is meant to teach people of today, and is aligned with UDB's mission of healing the earth and its people.
Today, in July, 2021, we are eagerly awaiting restoration of Bears Ears by President Biden. Also, out an abundance of caution, this years' Summer Gathering will once again be online and virtual. The most important aspect about the Bears Ears Summer Gathering is celebrating Native American people, cultures, and sacred lands. We are intentionally hosting it the same weekend as Pioneer Day, July 24th, to invite as many Utahns as possible to learn about, and experience the many cultures displaced by the arrival of pioneers, which began in 1847. UDB would like to ask leaders in the State of Utah how we can do a better job of celebrating everyone in an inclusive way, centered on healing, so that atrocities of the past[1] are not repeated. Pioneer Day is always a painful reminder of the past, and a symbol for how far Utah has to go in understanding the genocide which happened right here. Bears Ears restoration and the Summer Gathering are opportunities for everyone to learn and appreciate the diversity of languages, the kinship (ké), and the prayers which have never ceased to be shared across this sacred space. So please join Utah Diné Bikéyah on July 24-25th, 2021 and learn what you can do to heal the land and yourself through the amazing foods, cultures, and histories in Utah. Thank you and see you on Facebook Live on Saturday, July 24th starting at 7 AM.
[1] Atrocities include events like the "Blanding Invasion," the local abduction of 55,000 Native students into BIA residential schools, 55,000 Navajos who were also removed from their own families and cultures into the LDS Placement Program, the ongoing looting and desecration of graves and sacred sites at Bears Ears, and most recently the atrocity of impacts from Covid-19 on Native communities caused by a lack of water, power, business, and government infrastructure within Native communities in Utah which need to be solved by working together.
Join the Summer Gathering Event Here!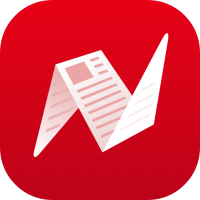 This is original content from NewsBreak's Creator Program. Join today to publish and share your own content.