(Salt Lake City, UT) I was not a strong reader at age 10. My parents were concerned by my lack of interest in books, but somehow, I got selected by my 5th grade teacher at Oakridge Elementary, Granite School District to compete in the elementary school-wide spelling bee. So, over the next 3-4 few weeks, I studied and memorized every word on the Scripp's "School Spelling Bee List."
Then, much to my surprise, I won the whole school-wide contest!!! I don't remember it well, but it was me against a final slew of much bigger 6th graders. I remember the whole school watching and seeming to be rooting for me every time I got a word right. Upon winning, I became the buzz of the school for a day or two with little kids smiling, waving and high-fiving me as I walked the halls to the lunch room or went to recess. Everyone loves an underdog, everyone that is except 6th graders.
As the only qualifier from my school for the Utah regional spelling bee event, I was informed by the principal, that in order to win regionals, I would need to do more, like study the dictionary. Frankly, that sounded ridiculous and couldn't bring myself to memorize the dictionary.
I remember the regional competition venue was huge. Kids from every school in the state were there, and the competition may have outnumbered all the kids in my whole school! Who knew so many parents made their kids learn to spell? I remember my best friend was allowed to skip school and come and watch me alongside my parents. He beamed with pride at me from the 2nd row the whole time. I didn't know or talk to anybody else. The competition moved fast that day and most of the other grade school kids looked and acted ridiculously. Most were nerds, but worse. These were nerds who got dressed by their nerd parents. For example, I was getting brushed on my left by a girl with huge fluffy sleeves, curly bouncy blonde hair, wearing oversized white high-heeled clogs. On my right, and across the aisle was a boy in a Miami Vice style sports jackets, penny loafers with no socks, and side-greased hair.
The competition got underway, and more than one kid burst into tears the moment they couldn't remember how to spell a word. Some fled the stage with parents chasing them out of the venue. I liked to imagine various scenes once they got outside and their parents caught them. Perhaps the kid was getting admonished by their parents for forgetting the silent "p", or maybe instead their parents were bribing them with candy, a soda, or promising them a pony for doing such a good job to stop their uncontrollable toddler-esque style tantrum? Either scenario seemed probable to me. Anyway, it was pathetic. The room was on edge with nervousness in a comedic sort of way.
So, I had made it about four rounds, and the strangest thing kept happening. Every time I went up, I was asked to spell a word that was only four-letters long. This happened four-times in a row, and there were only four or five of these 4-letter words on the 450 word list. I remember spelling, "jeep," "neon," and other strangely brief words. After the fourth time, the penny loafer kid on my right, smiled and whispered, "'Kiwi'? Are you serious? So lucky!"
When there were only about 10 kids left (out of 40 or so, in Round 1), we were already well into the dictionary words, and fortune struck yet again! The judge asked me to spell the word "holy." I couldn't believe it, and I was excited because kids were dropping like flies each round. Maybe I could make it to the afternoon round 2. So, I calmly, and quickly said, "holy, H-O-L-Y, holy," then turned toward my seat, anticipating what penny-loafer kid might jokingly say. Suddenly, the judge stopped me saying. "I'm sorry, but you need to ask the definition of the word before you start spelling. The definition of "wholly" is, "entirely, or fully" and is spelled, "W-H-O-L-L-Y." I am sorry, but you spelled the wrong word and are eliminated." I leaned toward the mic, said "thank you," and glanced toward the penny loafer kid, shrugged and mouthed, "good luck" with a little thumbs up, and left the stage happy to have made it so far.
Weeks later, at the National Spelling Bee, 13-year-old Daniel Greenblatt won the whole competition by correctly spelling the word, "luge." Only four letters. L-U-G-E, luge.
All I can say is, "lucky, L-U-C-K-Y."
Good luck fellow spelling nerds in the 2021 competition on July 8th, 2021 and I hope a 5th grader takes the trophy!
Follow me to see more articles like this.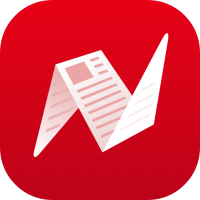 ...