Throughout the early and mid-1900s, the folklorist Vance Randolph collected stories and bits of wisdom gleaned from the old-timers whose families grew up in the Ozark region. While much of it seems like tall-tales, the book is a good glimpse into a history of an area that held onto its folk beliefs far longer than those in cities. This includes the penchant for finding omens in their daily lives.
Below are 10 direct quotes from Ozark Magic and Folklore revealing some of those omens that at one point in history people in the Ozarks believed and passed down, until it ended up in Randolph's book.
1."If coffee grounds cling to the sides of the cup, high up, it is a sign that company is coming with good news."
Perhaps back in a time where neighbors visited each other quite often this always worked out. Especially since filters weren't what they are today in terms of effectiveness.
2. "When a woman burns light bread, so that the crust is black, it is a sign that a she will fly into a rage before the day is over."
I'm sure she flew into a rage because SOMEBODY kept complaining about the burnt bread. Never mind that she was already upset that she spent all day working on supper and accidentally let the bread burn.
3. "When one gives a neighbor something to eat or drink, the housewife returns the vessel unwashed, since to send it home clean is a sign of an early quarrel with the donor."
You know a neighbor who constantly forgot to wash her borrowed dishes created this superstition to get out of the responsibility of being a good friend.
4. "It is unlucky to cut your fingernails on Sunday — you'll have a pain in the neck for seven days, or the Devil will rule your house all week, or something of that sort."
While this stems from the idea of keeping Sunday holy, there might have been plenty of people who were happy for any excuse not to do extra work at least one day a week. Have you ever tried to cut a toddler's nails?
5. "If an Ozark woman finds a pair of scissors open, she closes them instantly — if she fails to do this she will quarrel with her dearest friend before the moon changes.
I should hope she closes them instantly. That's just scissor safety 101. I am a fan of the very exact timeframe in which a fight shall occur though. It adds some legitimacy to this odd omen.
6. "Never pick up a spoon lying in the road. Women who are unlucky in their household affairs sometimes throw away a spoon, believing that their bad luck will pass to the person who picks it up."
Alas, the poor spoons of the world that lie abandoned are doomed to remain so. It is good to point out that this idea of "passing on" bad luck through an object is pretty common, so you should always be careful what you pick up on strange roads.
7. "There is an old saying that eating bread crusts brings good luck in fishing and hunting, and also makes one's hair curly."
I read this exact line in a Beverly Cleary book once. Good to know it was inspired by real rural sayings. The true origin was probably all the exasperated moms out there trying to get their kids to eat so nothing went to waste.
8. "To eat or drink at the same time one urinates or defecates is very bad luck, and I have known children to be severely whipped when the mother caught them eating candy in the privy. The child who eats anything under such conditions is said to be feeding the devil and starving God."
Honestly, this is just good life advice. It is not sanitary to eat in many bathrooms now. Try to imagine what it was like pre-indoor toilets.
9. "A woman mixing a cake always stirs the batter in one direction — if you stir it first one way and then another you'll spoil the cake sure."
He also notes that if one woman starts a cake she must finish it or it will meet same fate. On a less magical train of thought I've read this advice in more modern cookbooks, though usually something to do with physics, but I like this explanation more.
10. "The child who sings in bed, or at the table, is likely to bring misfortune upon the whole family and come to a a bad end as indicated in the old rhyme: Sing at the table, sing in bed, bugger-man will get you when you are dead."
I will admit that kids can sometimes be annoying at dinner and gatherings. However, I don't think I'd ever tell them that they are doomed to meet the "bugger-man" if they don't keep their mouth shut.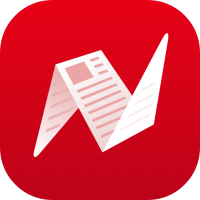 This is original content from NewsBreak's Creator Program. Join today to publish and share your own content.