It's no secret that our computers and phones can be the enemy of productivity. Sure, you meant to get that assignment done, but then you went onto Twitter and dove deep into the drama. Now 5 hours later your assignment is undone and you hate yourself a little. Or maybe you hate yourself a lot, if this isn't the first time this sort of thing has happened.
This is what used to be my normal every day before I found out some apps could cure me of being distracted by…other apps. They've also increased the speed of my workflow. Don't be afraid of technology, embrace it. Just make sure you are picking the right tools to put on your phone or tablet.
Notability
I am writing the draft of this post now, with a stylus, while enduring and hour-long commute. This all-purpose writing app does nearly everything I need. Being able to type in it is easy, though I prefer to write with a pencil when I'm getting the first thoughts out. This app allows me to do that anywhere, so I don't risk the loss of flow that sometimes occurs when one is typing, and thus has the desire to delete and edit on the go.
The best part of this app is that, when I'm done writing notes, I can just convert my handwriting to text and send it to my email. This makes it a far quicker process than typing out your notes on a computer manually for editing later. Particularly for those of us who have chicken scratch when we write in notebooks. Unless you have a secretary who does that typing stuff for you. In which case you don't need this app.
As someone who hates to carry her computer or pencil sharpeners while exploring new places or going for long walks, I've been very thankful for this app. Its settings come with different sizes of pens, markers, and erasers. There is microphone as well for those who like to get their ideas down via voice memo.
Procreate
Sometimes I prefer to draw out my thoughts. I'll even illustrate my stories from time to time. As I've continued to improve my sketching skills I've been able to give my posts a whimsical touch. Some might say childlike. If their child were really bad at art.
Procreate allows an amateur (and professional) to create some great illustrations that will engage readers and show off the personality of the author in a way a stock photo sometimes can't. But even if you don't want to post your drawings, you can use it for storyboarding your short story, or creating an editorial calendar.
Also if you can't afford Photoshop, Canva, or other subscriptions, you can take photos from stock photo sites and alter them in the app, making them your own.
Forest
I am very easily distracted. There is always the feeling that I am missing out on an important message or a funny cat video. Not being able to keep my attention on a task was truly the biggest hindrance to my productivity.
This app fixes that.
It makes you set a specific amount of time that you are going to work. It then goes into the tree-growing mode. While you work, a digital seed actually sprouts and grows! BUT if you veer away from that screen the app knows, and the tree will wither and die.
Seeing a fake tree die is not enough to stop a true phone addict, so the developers make sure to guilt you further. They promise that they will plant new trees in regions that need them once you have accumulated enough attention points. I make myself focus more now.
I mean I miss Twitter. But it beats imagining children outside my window saying, "We dream about having shade on a hot summer's day. It's ok, I'm sure that random video of a dog kind of talking was more important."
Coffitivity
Chattering customers, clicking spoons, and the steady sound of the milk steamer puts my mind in a working mood. However I don't like to spend all day defending my outlet or worrying if that person I just met will steal my computer instead of watching it while I use the bathroom. Coffitivity is perfect for working at home while maintaining the illusion that you are in coffee shop.
It plays café sounds on loop (even after the Forest app is activated) and makes you feel like you are surrounded by people while you enjoy a cup of cheap tea in your own home. Feel like you are in a place where others will judge you if you don't work, and avoid spending four dollars for thirty cent tea bag with this app.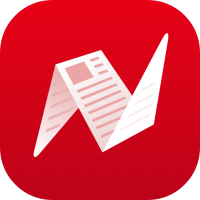 This is original content from NewsBreak's Creator Program. Join today to publish and share your own content.