It seems to me like the Warriors have been in the trade rumors for so long that the fact they haven't made a move yet is shocking to me. It was clear that this team just didn't have the pieces needed to make a deep playoff run, yet they have been holding off on a blockbuster trade waiting for the perfect moment to make a move, which many believe is right now. It almost seems like the Golden State Warriors are playing chess and everyone else is playing checkers… Because there is a very good chance that this team is about to trade for one of the best scoring guards in the league in Bradley Beal without giving up any of the stars on their roster. Today, we have to talk Golden State Warriors… In particular, the reports that are surfacing about Bradley beal demanding a trade and why this team should in fact make this move to restore their dynasty. Let me just say that we will be covering everything from the trade package to the impact of this move in this article, so be sure to tune in until the end and leave a like if you enjoy it.
Back to the Warriors though, because like I said this team has been in the rumor mill ever since Kevin Durant left their team and Klay Thompson went down with not one, but two devastating injuries. Because of the Warriors missing their stars, it's no secret that they have been bad for the past couple of years, but because of this, they have also been able to acquire some of the most valuable assets in the league at the moment. Assets like picks in one of the deepest drafts in years and a young up-and-coming star in James Wiseman, this team really has everything they need to make a move for a star… If you guys have seen my handful of videos on the trade I believe the Warriors should make you would know that I said Bradley Beal would be one of the best stars to target… But it just wasn't a realistic move because there was no real evidence of Beal being traded… That is until now. According to multiple authentic sources, it was reported that Bradley Beal is quote on quote "weighing options" on a trade request from the Wizards and that he will make his decision before the NBA draft which is just a few days away. It was clear that even though the Washington Wizards tried to make a winning move by getting Russell Westbrook, things just didn't pan out… And being that this team is in no position to make a move for a star in order to keep Bradley Beal content, he will likely demand a trade because he knows this is the case. Beal is one of the most loyal players in the league, so if he is reportedly thinking about demanding a trade that's how you know that he is in a bad situation that likely won't get any better.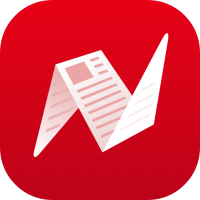 Because of these reports the rumors have been spiraling which makes it hard to tell what is actually happening, but with that being said let's just get right into why the Warriors are the most likely, and best destination for Beal if he demands a trade. Due to Bradley Beal is in the midst of his prime the only teams looking to make a trade for him are likely ones in contention that also have a lot of assets that they can send for Beal. There are 4 teams in my eyes that can get the deal done realistically and put beal on a great team… Those teams being the Warriors, Heat, 76ers, and the new york knicks. I'll give my case for why the warriors are the most likely team in a minute, but for the other three teams, they are in win-now mode and have young assets that they can trade for a star… The Heat have guys like Tyler Herro, Precious Achiuwa, and Duncan Robinson if they bring him back… The 76ers have young studs in Milton, Thybulle, Maxie, and Ben Simmons that they could trade away… And the Knicks, you guys already know all the picks and players that they have because they are literally inserting themselves in any trade conversation for a star at this point. The teams actually all could get a deal for beal done, but the warriors are the clear-cut favorite for a few reasons which is why I believe the other teams in the running don't matter.
The issue for the other teams is simple… For the Heat or 76ers they have plenty of great young players to get the deal done, but what they don't have is a lot of draft capital which is something that the Wizards will definitely want for their rebuild. For the Knicks, they have players and picks, but if beal does something similar to James Harden and tells the Wizards what teams he would like to be traded to, there is a good chance that new york doesn't end up on that list because they are a bit further from contending than the other teams. This leaves us with the Warriors, who although haven't been winning the past couple of years have their star in Klay Thompson coming back and will be looking to insert themselves into the champion favorites conversation… And like I said, this team has the picks and young players to get it done, so this would be the best deal for the Wizards, Beal, and the Warriors too… but what would they have to give up? Well, this is where things get interesting because even though many people wanted the Warriors to keep their picks and James Wiseman this year, the stars of this team apparently think the opposite. It was also recently reported that Steph Curry, Klay Thompson, and Draymond Green have been pushing the Warriors front office to trade their picks this year to get a star, which means this is likely what will happen. With Steph Curry's contract ending sooner rather than later this Warriors team has to do whatever it takes to make sure Curry resigns and doesn't walk for anything, so you better believe they will trade their future for a star that will help this team win now. But with all that being said, we just have to discuss the best package for both sides that could get this deal done, and it's a big one so just hear me out before you run down to the comments. In this deal, the warriors would receive Bradley Beal and in return give the wizards a plethora of assets consisting of Andrew Wiggins, James Wiseman, both their picks in the draft and possibly future picks if needed.
Now I know, a lot of you guys watching this video are Wiggins and Wiseman fans, but they have to be included to get this deal done. Although Wiggins improved as a defender last year and was one of the better players for the warriors, Beal is just flat out better and brings the offensive punch that this warriors offense thrives with. In my last video, many of you said that Wiggins was better than Pascal Siakam which is already a lopsided argument… But if I see anyone saying that Wiggins is better than Beal, I honestly don't even know what I'll do. But anyways in this deal, the warriors do have to give up quite a bit to get beal on the team, but if they are looking to make a championship run and convince Curry to stay in the bay this is the best possible move for this team to make. Beal would open up the offense of the warriors in a big way being that he can score at all three levels of the floor and doesn't need the ball in his hands to be an elite impact player. We saw this last year being that beal played with Russell Westbrook, who is one of the most ball-dominant players of all time, yet beal was able to play very high-level basketball and almost score the most points in the league last year only behind one player, you guessed it: Steph Curry. This would form one of the most elite backcourts in the league, and even though the Warriors have Klay Thompson they still have the flexibility to make this work because Klay is so gifted. In the case that the dubs get Beal I believe that they would run him and curry at guard and put Klay at the small forward. This would give the warriors one of the best starting lineups in the league, and honestly, there is no way that any other backcourt outscores this one, well maybe except for the nets if they have a good shooting night. But this would give the warriors three elite perimeter scorers who can all get themselves a bucket when needed, and if Draymond actually develops his jumper like he said he would, this team is borderline unstoppable from three. We just saw a team in the nets show that they could straight up outscore their opponents with guys like Kyrie, Harden, KD, and Joe Harris lighting it up from three, so I can only imagine what this would be like for the dubs if they made this trade.
We also have to talk about what this team would lose though because even though getting beal is a no-brainer for this team it will cost them a lot of their future. In the trade that I mentioned the young assets for the warriors include James Wiseman and their two lottery picks this year… Now could this team maybe get the deal done without Wiseman? There's a slight chance, but in this case, the warriors would have to give up a ton for future picks instead, which in my eyes is actually a lot riskier. I know, Wiseman has the potential to be great sooner rather than later, but I would much rather ship him off and keep the entire future of the Warriors picks for additional trades or to draft with when the Splash bros era is over… Plus, I just think it's the most likely thing to happen anyways. It was already reported that the Warriors have engaged in trade talks with the Pacers for their elite defensive center Myles turner… This indicates that James Wiseman is on the trading block or they at least don't have him in their contending plans. For a star like Beal, the wizards would want back picks and players that they could use right now… which makes the package mentioned the most likely. But in the case that this team doesn't make a move for beal that would leave them with a roster consisting of Steph, Klay, Draymond, Beal, Oubre, Looney, and all their other young bench players. In the case that this move goes down like it likely will, after this the warriors really only need to do one more thing to complete their starting lineup for their championship run… That thing is getting a stud rim-protecting lob threat center that they can rely on consistently.
Like I said it was already reported that the Dubs made a call for Myles Turner, who as mentioned in previous videos is one of the better options for the Warriors if they want to get a traditional big man that they have had so much success with. Turner would be the cherry on top that makes this roster one of the best of all time, being that he is an elite defender and can shoot over 40% from three which would mean that literally everyone on the court is an elite threat from outside in the case that Draymond improves. Turner is one of those guys that isn't afraid to jump with anyone and will protect the rim at all costs which would be perfect for this team. In the case that the dubs make a move for Turner and Beal they would likely ship off Kelly Oubre via sign and trade, one of their young bench players like Poole or Pascall, and a first-round pick or two if needed to get the deal done. This would truly form one of the better starting lineups that we have ever seen, and if this happens I believe that the Warriors 2022 season could be legendary and maybe even historic if they can stay healthy. Regardless of what moves this team makes it's safe to say that they have some big decisions to make that could affect the next decade of the franchise because of Curry and his contract.
The following article was made based on the reports of Adrian Wojnowski, who stated that the Warriors only intend on trading for Bradley Beal, or using their picks to draft players. He also stated that the Boston Celtics will not include Jalen Brown in any trades, so it's unlikely they would get a deal done. Earlier this month it was also reported the warriors have intentions of trading Wiseman and their draft picks so the young star is in fact on the table.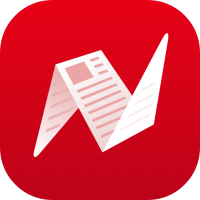 This is original content from NewsBreak's Creator Program. Join today to publish and share your own content.