It's no secret that in the past few years the Philadelphia 76ers have had their ups and downs as a franchise… From the shot by Kawhi Leonard in 2019 to send them home instead of the finals to now being defeated by a young hawks team, it just seems like this team doesn't have what it takes to win at the highest level… However, a lot of that blame is falling on one player and one player only: that player is Ben Simmons. We already knew that Ben Simmons didn't have a jump shot or at least the confidence to use it, but it really showed in this game 7, which has led many to believe that Ben Simmons is as good as gone from the 76ers… Because, well, this team needs a change, and Ben is looking like the one to blame for this team's postseason failure. Today we will be discussing the three most likely and best trades for Ben Simmons and the 76ers, because it's looking like he will in fact be dealt to another team looking for a change very soon... and you'll want to watch this one until the end because the last trade could get Ben Simmons a ring before the 76ers franchise, and it might just shock you.
Back to Ben Simmons though, because honestly I just have to give my take on the situation before we get into the trades, and let me just say that I am beyond disappointed in Simmons after this loss. When entering the league and in his early years we all knew that Ben Simmons wasn't the best shooter, yet many believed that if he just put in the work in the offseason he would be able to develop and add shooting to his bag, which would have made him one of the better young guards in the league. Simmons already has many traits of an elite guard, and most of it you can't teach which is why I and many others thought he would become a superstar.
I mean the man is listed at 6 foot 11 which in itself gives him a huge advantage compared to other guards… Not to mention that he also has a great basketball IQ, and that's just something that can't be learned by just any player in the NBA. At this point though, none of that matters because Simmons doesn't have a jump shot, and it has cost him so much in his career so far that I just can't help but feel that he will improve soon so he can actually be the star he was meant to be. Don't get me wrong here, it's not like Simmons isn't trying to fix this at all… In fact just last year we saw him try and get more comfortable taking threes and he even splashed a couple… But even Simmons said that he wasn't working hard enough and wasn't being held accountable, which should concern teams trying to trade for him to say the least… Or should it?
If Simmons hasn't been held accountable, even though that means his work ethic might not be the best and he's content collecting his checks, it also means that he could potentially improve a lot and that he just hasn't trained to be a shooter yet because the people in Philly were fine with the skill set he had. So with that being said, it's safe to say that there will be a lot of teams looking to shake things up that will take a chance on Simmons… But let's just get right into the most likely, and most realistic Ben Simmons trades that get him on a new team and get the 76ers pieces they need to make a championship run they have been looking to do for a while now. Before we get into the specific trade packages, we have to talk about who has the best odds of making a move for him, because I want you guys to know that the moves I'm about to mention will more than likely happen.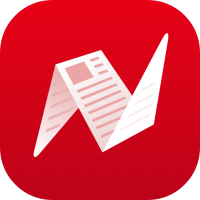 Going from the most likely to least likely odds of trading for Simmons, the top 5 teams consist of the Trailblazers, Wizards, Spurs, Jazz, and Thunder… Now off the bat, I'm just going to get rid of the spurs and thunder because they don't have the win now assets that the 76ers need to win now… So that leaves us with the three teams we have to discuss today, and there's no better team to start out with than the most likely to make a move for Simmons… That team is the Portland Trailblazers. It's no secret that the Blazers had a far from perfect season because there have been rumblings since their early exit that Damian Lillard might want out because he has literally given this team everything he has to offer. Now, the Trailblazers are in panic mode since they do not want to lose their generational star, and it's safe to say that they will be looking to make some big moves to keep Lillard interested and make a deep playoff or even championship run, which is exactly where Simmons comes in. It has been very clear that the Damian Lillard and CJ Mccollum backcourt has a ceiling, and we have already seen what it is. Don't get me wrong here, both of these guys are great players, but having two guards who play little to no defense is what has led to many of the Blazers losses in the past few years, and now, they need to shake it up and get someone who can defend and be second fiddle to Damian Lillard.
In my eyes, Ben Simmons is the perfect fit for this Blazers team. He brings the defense and versatility that this team needs desperately and he would be the perfect match with Lillard for getting buckets in the paint. It has been clear that both of these teams need to make a change, so why not swap guards and try something new? Well, for the Blazers this is a lot riskier because they would be betting on the fact that Simmons would improve all his shooting splits… But if they are confident that they can turn around the 24-year-olds bad start, in my eyes he would be one of the better players to make a move for. Initially, I thought that this would be a straight-up swap between CJ Mccollum and Ben Simmons, but after looking into the reports the Blazers reportedly would want more back than a direct swap. Although this hurts for 76ers fans, it does make sense. After all, Simmons just had one of the worst performances of his life and this team will in fact be trading him, so his value is at an all-time low. And Mccollum, well he's coming off of a great season, so asking for more than a swap isn't unreasonable, but let's just get right into the first package. In this trade, the 76ers would ship off two of their guards in Ben Simmons and Tyreese Maxie, and in return would get back CJ Mccollum and Robert Covington. If the Blazers aren't willing to include Covington who is one of the only positive defenders on the team, they can include picks instead. But regardless this deal pairs Dame with Simmons to try and make one last run and would get the 76ers a new guard in CJ who could be what this team needs to win at the highest level. The 76ers are already one of the better defending teams in the league but would add even more with Robert Covington who in my eyes is one of the better wing defenders in the league, and would definitely make up for the lack of defense that Mccollum has. It hurts giving up Maxie in the deal, but if the 76ers want to win now they will have to give up some of their young talent or picks, so for them, it's just a matter of what they are willing to give up to get this deal done.
But the Trailblazers aren't the only ones scrambling to make moves because they have a disgruntled star, because there is another that also is at risk of losing their franchise player in the near future… That team being the Washington Wizards and their star Bradley beal. I'm not gonna lie, this Wizards team will be one of the most interesting ones to keep up with during the offseason because they have some big decisions to make. We all know by now that Bradley Beal has been far from happy with his situation in Washington, which is why I have two packages to get a deal done for Simmons. One is in the case that Beal demands a trade and wants out, and another is to pair Simmons with Beal in Washington for one last chance to win, similar to the situation with Dame in Portland. In an ideal world for the 76ers, Bradley Beal demands a trade and would be open to getting traded to the 76ers for a chance to contend with Joel Embiid… In this instance, the package would consist of Ben Simmons, Shake Milton, along with a first-round pick in exchange for Bradley Beal. In my eyes, this is one of the more ideal moves for the 76ers to make. They get the star power they need to contend and Bradley Beal would make a perfect co-star alongside Joel Embiid in my eyes. This would make the 76ers team a legit threat from all levels of the floor being that Beal would be the consistent scoring guard that this team needs. Beal would be able to run point guard, but if the 76ers also decide to sign guard in free agency beal could also play at the two which would complete the 76ers starting lineup. For the Wizards this is in the case that they plan on moving on from beal and Westbrook because we all know that the Westbrook and Simmons duo would be god awful. Washington would get some solid young talent in Simmons and Milton along with draft capital which would kickstart their rebuild the right way, and even though it would be a pain to lose Beal, this is one of the better returns that this team could get for him. Simmons and Milton could be the guards for the future, Deni and Hachimora at the forwards, and Thomas Bryant at the center would make this one of the most promising young squads in the league, and that's a fact.
But there is one more team that I believe could make a move for Simmons because they need to make some changes to win now. Because despite being the one seed in the stacked western conference, the Utah Jazz just didn't have what it took to win at the highest level. With Donovan Mitchell playing like a superstar, the Jazz will definitely be open to making some moves if they make sense for the team… And with Mike Conley becoming a free agent, the Jazz will more than likely need a new point guard for next season, which could very well lead to them making a move for Ben Simmons. In their playoff run despite having one of the best offensive teams in the league, the Jazz were exposed by the Clippers in their last couple of games because they made it clear that the Jazz just didn't have enough defense to fight the Clippers offense.
Now I know, many people think that this is because of Rudy Gobert, but if you watched the last game where Terrance Mann had the game of his life you would know that this Jazz team just wasn't switching in defense, which oftentimes left Rudy guarding two people at once which is never a good situation to be in. With the Jazz having mostly smaller shooters on the floor in Mitchell, Clarkson, Bogdanovich, and Mike Conley they didn't have the best defense… This is why making a move for Simmons makes a lot of sense for this team. With Simmons, the Jazz would then have one of the best defensive guards and centers in the league… making them one of the most versatile defending teams in the playoffs. Even though they would have to get rid of some of their depth and shooting it would be well worth it for the defense alone, not to mention that Simmons could improve his shooting which could lead to him becoming a superstar.
In this deal, the 76ers would send off Ben Simmons in exchange for Jordan Clarkson, Bogdanovich, along with draft capital if needed. I know it would hurt for the Jazz to lose these guys, but the fact is they would still have players like Joe Ingles who could play the exact same role that Clarkson and Bogie did, plus, they would become much better defensively. In my eyes, Simmons alongside Mitchell would be a great pairing, and they would have many years to get this team a title because they are on a very similar timeline. For the 76ers this trade is in the case that they sign a point guard like Kyle Lowry in free agency but still want to ship off Simmons. This move would give them some of the best depth in the league along with shooting so not all the pressure is on Seth Curry. I know this isn't a blockbuster trade by any means, but it might just be the best one that gives this team the tools they need to win at the highest level.
Regardless of what the 76ers do or where Ben Simmons goes, it will be very interesting to see what their roster is looking like going into next season because if they continue to fail to win at the highest level, they might just be the next team with a disgruntled star. But as of right now, the 76ers are in a very good spot being that they are one of the more ideal landing spots for a star, and if they can snag one for Simmons they could be in a very good place for years to come...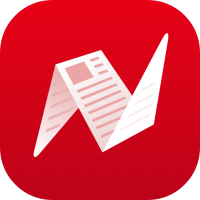 This is original content from NewsBreak's Creator Program. Join today to publish and share your own content.