Paul George… One of the most interesting players to follow not only in the past year but since he entered the league with the Indiana Pacers. It was clear that shortly after joining the NBA Paul George was destined to be a star… And then, well, they unfortunately happened. Paul George went from on his way to being a top 10 player in the league to out with a devastating injury. But despite all this, Paul George came back, and although it took some time he regained his title as at least a star player, and after a failed playoff run with Russell Westbrook and Carmelo Anthony PG13 was traded to the Clippers to form a new dynamic duo with Kawhi who picked out Paul George to be his guy. Since then, well things have not exactly been great for George… It was clear that the Clippers didn't have the roster and personnel to win at the highest level and didn't even get to play the Lakers in the conference finals because George and Kawhi choked a 3-1 lead… And that's where the Paul Geroge slander began… First, it was way off p, then pg 13%, and the names go on and on… in fact, there was just a new one made this week, I introduce to you push off p. But despite everything that PG has had to overcome in his career so far, he still gets hate every night. But what if there was a way he could put an end to it for good, and no, it's not the obvious win a chip this year… Today, we have to talk about Paul George, and specifically how this man went from a superstar to one of the most hated players by the fans, as well as what this man can do to shut everyone up for good… because despite his huge game the other night people are still trash-talking PG.
Back to Paul George though, because we just have to talk about the hate that he has been getting and why it's not only invalid but how he can silence all the haters regardless. It's been clear that since leaving the Pacers where he was playing MVP level ball and joining the thunder Paul George hasn't quite been the same player. Don't get me wrong here, this honestly isn't PG's fault even because he did face a gruesome injury that most players don't come back 100% from… But regardless, Paul George was confident that he could do some big things with Russell Westbrook and Carmelo Anthony, which is why he gave himself the nickname playoff p, which is where his trouble and quite possibly biggest regret began. I'm not gonna lie, this was a mistake by Paul George. It never usually ends well for an NBA player when they give themselves a nickname, and oftentimes the fans roast whoever it is because of it, and when you tie it to something like the Playoffs like PG did, well, that makes it even worse. After his far from perfect playoffs run it was clear that Geroge did not live up to the nickname, but the real slander didn't even start until last year which is where it began to go too far. After joining the Los Angeles Clippers it seemed like they were destined for a championship their first year being that they had two amazing stars and great depth as well. Throughout the regular season, the Clippers showed that they were one of the best teams in the league and were championship favorites by many heading into the playoffs… But when they began to play at the highest level is when things began to fall apart for Paul George, or is it? During the 2019 2020 playoffs in the bubble, it was clear that many teams were affected because of the environment. Teams like the Heat making it all the way to the finals with their young fearless team, and on the other side of the spectrum the Clippers, who were a disappointment, to say the least in their playoff run. We all know the story already, this team was able to beat the young Luka doncic in the first round, but despite being up 3-1 in the second round against the nuggets they blew their lead and were eliminated. After this loss and a horrible game 7 by both stars of the Clippers, the slander and hate were at an all-time high, and it has affected Paul George and his reputation ever since then. From the moment after this one bad game and loss, Paul Geroge has been deemed as one of the worst playoff players in the league and went from a respected star or maybe even superstar to a meme who had no supporters. Now I know, since then things have gotten a little bit better, but I wanted to take a deep dive into the stats that show Paul George isn't in fact a playoff choker and instead is one of the best in the game…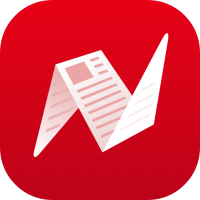 It has been clear that since taking on the role of the number one option of the team since Kawhi Leonard got injured PG has taken his game to new heights, but before we talk about that, I want to talk about the stats and facts from last year when everyone said that he was the worst star in the playoffs. During this somewhat short Clippers run, Paul George played 13 games combined against the Mavs and Nuggets who are no easy teams to face… And in these games, he averaged 20.2 points 6.1 rebounds, 3.8 assists, and 1.5 steals shooting 39.85 from the field, 33.3% from three, and 91% from the free throw. Now, are these playoffs MVP superstar-type numbers? No, but what they are is consistent stats from the second option of a team who is just playing in his role, and in my eyes, these numbers deserve nowhere near the amount of hate that Paul Geroge is getting from fans and even analysts. I know George had a bad game 7, but Kawhi did too, and no one talks about that, so in my eyes, this PG slander is not only unfair but not even true because aside from that one game he has been one of the more consistent stars in the playoffs. But this year, this is what makes this whole thing even better, because when the Clippers needed George to step up and be the number one guy on the team, he did… And even though he missed a couple of free throws the stats don't lie about his performance in these playoffs, and the advanced stats about this might just shock you.
For his regular stats compared to last postseason Paul George has taken a huge leap, largely because he was given a bigger role when Kawhi went out. But so far this year PG13 has averaged 27.2 points, 9.7 rebounds, and 3.8 assists along with a little over a steal a game as well. He's also shooting 44.3% from the field, 34.2% from three, and 85% from the free-throw line as well. In my eyes, these are great numbers, but the fact is they don't even tell the full story of how great Paul George has been in the playoffs, because the advanced stats are really what says it all. So far in his 18 games this year Paul George has had an offensive rating of 121.1 and a defensive rating of 113.5 in 41 minutes a game. This means that even though Paul George has by far played the most minutes out of any player in the 2021 NBA playoffs, he is one of the most efficient on both sides of the ball as well. To put this in perspective, let's just look at some of the more notable names' efficiency in the playoffs on both sides of the ball. For offensive efficiency, this year players who come to mind for me are guys like Kevin Durant, Luka Doncic, or Trae Young… All of these guys seemed like they have been dominating in the playoffs on the offensive side of the ball and put up huge games, but let's just take a look at their efficiency. Kevin Durant who in my eyes is one of the best scorers of all time had an offensive rating of 115.1, Luka who put on a masterclass despite taking an early exit had a rating of 118.3, and Trae Young who people are saying is one of the best guards in the league now has a rating of 111.2 so far… Let that sink in, Paul George not only has a better offensive rating than all these elite stars who had career games this year, but he's better than most of them by a lot with his rating of 121.1. And guess what… The same goes for the defensive side of the ball as well. Rudy Gobert, who led the playoffs with blocks and was one of the most notable defenders aside from game 7 against the Clippers, had a defensive rating of 117.1. Giannis Antetokumpno who just won the defensive player of the year has a rating of 101.2 at the time I'm making this video… And Jrue Holiday who is well known as one of the best two-way players in the league has a defensive rating of 102.6, and Paul George tops all of them except shot-blocking Gobert with his 113 defensive rating. If those numbers don't put things in perspective for the PG haters, I don't know what will, because despite being on the court the most minutes which in turn should mean his efficiency and defense should decrease, Paul Geroge is the clear cut best two way player in the playoffs based on the ratings alone. And in case you were wondering, those ratings are made based on every single stat and shooting split, so it is a very good indicator of who is performing the best.
But despite these terrific numbers, Paul Geroge isn't getting praise like Trae Young or Kevin Durant, and even though his 40 plus point game quitted the haters a little bit… They are still there, and they still have the belief that Paul Geroge isn't good in the playoffs. But a lot of these fans don't know the numbers that I mentioned, all they know about is that Paul George hit the side of the backboard on a three-ball last year and missed a couple of free throws this year, which is why if Paul Geroge wants to prove everyone wrong and finally silence the slander, he will have to do two things, and one of those is to be as consistent as possible in the playoffs. We already knew that George had the ability to be a superstar, but superstars are consistent, which is something that Geroge has struggled with for a while now, but even though it is true, in my eyes the hate he's getting for it is invalid or at least unfair, and the stats don't lie. In his 104 career playoff games, Paul George has shot under 40% on a minimum of 10 shots a game 48 times, which if you do some quick calculations is 45% of the playoff games he has participated in. This makes it clear that George is inconsistent, but what if I told you that some of the best playoff players have numbers similar to these? Damian Lillard who despite lack of success in the postseason has been deemed as one of the best and clutch players at the highest level. But despite this, out of the 61 playoff games that Dame has played in, he shot under 40% with a minimum of 10 shots in 28 of them, which comes out to be in 45% of the playoff games that he played in which is the exact same amount as Paul Geroge… This isn't a fluke for one star either, because guess what? Klay Thompson, who is one of the best playoff players in the past decade achieved this feat in 43% of his playoff games, which is just slightly better than Dame and PG. And want to talk about true legends? Well, the all-time great Allen Iverson was worse than all these guys, shooting under 40% with at least 10 takes in 37 out of his 71 games which is over 50%... But what makes these guys different from Paul George is the fact that they have had countless insane moments in the playoffs that make everyone forget about the lack of consistency… When the brightest lights are on at the highest stage these guys are able to come through for their team when it matters most, which is exactly what Paul George needs to do if he wants to put an end to the slander. Since giving himself the name playoff p it almost seemed like George has been cursed in the biggest moments in the playoffs. But if George wants the hate to be silenced, he has to do the opposite of what caused it, and after game 5 against the suns, it was clear that he is most definitely capable of doing this after dropping over 40 points and getting this team the win. This Clippers team has the chance to make the comeback of the year against the suns, and what makes it even better is the fact that Chris Paul doesn't have the best history with 3-1 leads… So if the Clippers led by George manage to make this comeback in my eyes there will be no reason for him to get hate even if they lose in the finals.
Whether or not the Clippers win this series against the suns let alone the NBA finals is up for debate. But regardless of who you think will win it all this year you can't deny that this team led by PG has a lot of fight unlike last year, and it seems like they have something special built in LA. And if Paul George can step up and get this team past the suns and into their first NBA finals appearance I think there is a very good chance that the hate and slander stops for the most part.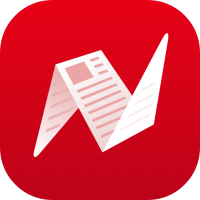 This is original content from NewsBreak's Creator Program. Join today to publish and share your own content.