Sep 28, 2021
Orlando Florida business: Looking optimistic plans for new development in city
Recently we had the opportunity to sit down with Tom, the owner of Creative Convenience Construction and we talked about the new car wash thats coming, and a few other things. He told me that, "Things are very different right now, I'm 75 years old, Vietnam Veteran and I have never seen all these jobs, but not enough people in them!". I told him, " Yeah I'm shocked about the pay and some places they will even give you a tablet!". We both laughed and gathered our thoughts, but as the conversation persisted on I looked out side at the construction site as I seen only three people. it made me realized that in-spite of all the turmoil that we face as a people. Even with the forever changing of our surroundings. We will continue to push forward with growth and change because as a people of we will remain, diligent, we will remain consistent and we will continue to build regardless of the difficulties.

With so many stories we as readers constantly see, hear through our various outlets. Or even where we choose to have our daily intake of information from the subjects of our choosing. Really being able to see first hand daily experiences through our communities, one the most greatest and positive thing is be able to see the growth. Not only growth within oneself but through the community as well.

We at WNNR-DB Orlando Florida are a station that fully supports the upbuilding and advancement of the community and are dedicated to build with Orlando Florida and the State of Florida. So make sure you support your local community it takes one person to make an impact in this massive world we live in.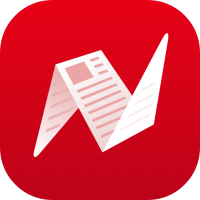 This is original content from NewsBreak's Creator Program. Join today to publish and share your own content.