With the forever changes in our current situation, from our own personal lives and changes that may come with it we as the consumer may be faced with difficult times. All companies are having to make adjustments to continue to bring in revenue. Wal-Mart isn't any different they are making moves as you are currently reading this article. Due to the low turn up in people not wanting to work due to the circumstances from safety to getting the vaccination, people aren't will to take the chance. Wal-Mart is bring in self check out machines to make up for lack of employees. No official date as to if these decisions are going to be the standard for the Wal-Mart juggernaut. by Dj Nothin Nice
Walmart Inc. ( /ˈwɔːlmɑːrt/; formerly Wal-Mart Stores, Inc.) is an American multinational retail corporation that operates a chain of hypermarkets(also called supercenters), discount department stores, and grocery stores from the United States, headquartered in Bentonville, Arkansas.[9] The company was founded by Sam Walton in nearby Rogers, Arkansas in 1962 and incorporated under Delaware General Corporation Law on October 31, 1969. It also owns and operates Sam's Club retail warehouses.[10][11] As of July 31, 2021, Walmart has 10,524 stores and clubs in 24 countries, operating under 48 different names.[2][3][12] The company operates under the name Walmart in the United States and Canada, as Walmart de México y Centroamérica in Mexico and Central America, and as Flipkart Wholesale in India. It has wholly owned operations in Chile, Canada, and South Africa. Since August 2018, Walmart holds only a minority stake in Walmart Brasil, which was renamed Grupo Big in August 2019, with 20 percent of the company's shares, and private equity firm Advent International holding 80 percent ownership of the company.
Walmart is the world's largest company by revenue, with US$548.743 billion, according to the Fortune Global 500 list in 2020. It is also the largest private employer in the world with 2.2 million employees. It is a publicly traded family-owned business, as the company is controlled by the Walton family. Sam Walton's heirs own over 50 percent of Walmart through both their holding company Walton Enterprises and their individual holdings.[13] Walmart was the largest United States grocery retailer in 2019, and 65 percent of Walmart's US$510.329 billion sales came from U.S. operations.[14][15] (Source: Wikipedia)
Source: https://en.wikipedia.org/wiki/Walmart
Will this be the future of all Wal-Marts? Will this be the future destined for all major corporations worldwide?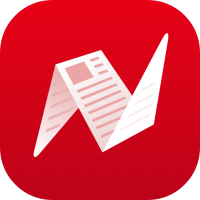 This is original content from NewsBreak's Creator Program. Join today to publish and share your own content.