International 3D Printing Enthusiasts Launch US-Based 3D Printing Website
International 3D Printing enthusiasts have launched a new website with the focus of providing news and reviews about 3D printers.
The site, which features many world-renowned brands such as Flashforge, Creality and Pruska, has recently undergone a massive facelift.
The website was created by Kadima Digital who has been involved with projects in the Drone, Sustainability and Tech industries.
"We are excited to be part of this emerging industry. 3D printing is an amazing concept that has the ability to change the world around us for the better. We hope our visitors enjoy their experience with us and we will continue to push out new content on a daily basis." Kadima Digital PR Team.
The website launched in beta mode at the beginning of 2020 which included many great articles, 3D printer reviews. Now that it has entered into full-service mode, there will be even more news than ever before including videos, 3D models and potential giveaways!
The website offers users an easy way to discover quality products by listing brands according to category, country or price range. The site's blog also features many tutorials how to troubleshoot and get the most out of some of the industry's most popular product releases.
Some of these top products include:
"Our site is for the general public, newbies to 3D Printing as well as seasoned pros." explained site manager, Amanda. "We are here to help people find the best 3D Printers available on the market by providing fair and unbiased reviews."
One of the main goals at get3dprinter.com is to properly inform visitors about the pros and cons of owning a 3D Printer that has lots of rave reviews, but may not be what the consumer actually needs or is looking for.
3d Printers are can be an extremely technical product, for those that are new to this industry, it might be difficult to find what are some important factors to consider before purchasing their first 3D Printer!
Some of these factors include:
- Printing Speed
- Printing Accuracy (Does the final product reflect the actual 3d design?)
- Printing Consistency (Can you print many 3d models with similar quality?)
While many websites are trying to sell you on high dollar printers, get3dprinter.com is here to give you an unbiased opinion on all 3D Printers available, so that you can decide what printer would be the best fit for your specific needs!
For more information about 3d printing please visit get3dprinter.
For marketing enquiries check out Kadima Digital.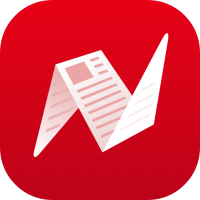 This is original content from NewsBreak's Creator Program. Join today to publish and share your own content.