The accused faces other charges of violent crimes, too.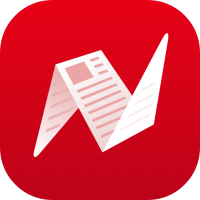 The accused has already been charged for a separate murder
You can officially add "covering up a crime" as motive for a wildfire if the State of California proves its allegations against 28-year-old Victor Serriteno of Solano County.
Serriteno is already cooling his heels facing charges of murdering 32-year-old Priscilla Castro of Vallejo.
In August of 2020, she left her Oakland home to meet a man for a first date and never returned. It's unclear what app or website she or the accused used.
Using her digital and social media footprint, investigators were able to track down her body to the Solano County side of Lake Berryessa where she was burned almost beyond recognition because of the LNU Lightning Complex Fire.
The Fire burned over 363,000 acres, killed six people (separate from the ones mentioned in this article), and destroyed around 1500 buildings in this part of California.
THE LNU helped spawn six other blazes. Yet, as the state of California alleges, one of these blazes – the Markley Fire – would not have happened if not for Serriteno trying to get rid of the body of Priscilla Castro. Establishing cause of death in Castro's case will be exceedingly difficult because of the fire.
Beyond Castro's murder and the two counts of felony arson that Serriteno is charged with, he is also charged with two more counts of murder after two men – Douglas Mai, 82 ; Leon "James" Bone, 64 – died in the blaze.
Watch this space for more on this case as it progresses.
Journalist and dogged student of all things forensic, Wess Haubrich, examines the nitty, gritty details you didn't know about famous (and not so famous but equally weird) crimes and their unseen motivations. Thanks for reading!
You can also support the Real Monsters' podcast Wess does to get even deeper into these cases. Find it wherever you get your podcasts or here: