How I went from being a non-user to a twitter fan after watching social media inspire change, protests, and war.
If you don't 'get' Twitter, I submit a perspective from a reformed middle-aged person who signed up on day one and said, "What the heck is this?"
In my defense, there were probably a handful of tweets, none of which I could find. I didn't know how to search for friends let alone make one. So, I quit and moved on.
That was the day Twitter was introduced to the public on July 15, 2006.
Years later, twitter murmurings moved me to create a new account in 2010 to see what all the hubbub was about. I still didn't 'get' it.
I first saw the power of Twitter unfold during the 'Arab Spring' or 'Arab Uprisings' in the early 2010's.
Before that I huddled in the "I don't get this" camp aimlessly poking my nose here and there. I still couldn't see why anyone used it.
The only reason I persevered was my self-proclaimed parental duty, where I declared 'I shall know new technology so when my 2-year-old baby starts using electronic devices, I can keep her safe. That driving thought propelled me to keep throwing myself at every hot new app, attempting to keep up. Some, I struggled with more than others. I'll write more about that another time.
What changed?
In the Spring of 2011, people in North Africa and the Middle East protested against human rights abuses and the standard of living for the common people. But it wasn't just that. People were fed up with political corruption, high unemployment, and extreme poverty.
In the United States, we heard brief stories on the news about this, but they got lost in the days' local news. I didn't pay it much mind until the protests exploded in Tunisia.
The fight against autocracy.
The death of a young vendor in Tunisia set off the Tunisian Revolution followed by what became known as the Arab Spring, even though it wasn't just Arabs saying 'enough' to their governments. The protests spread across North Africa and the Middle East.
What does this have to do with Twitter?
During this time, I strolled through the Twitter-verse, trying to figure it out. That's when I discovered the pound sign (#) is now a hashtag (#) and #hashtags collect stories and discussions and put them together. It's like a like a filing cabinet, so you can find information and conversations on exact topics.
Trending hashtags have the most discussions going on at that moment in time. This shows you what people are talking about.
I noticed conversations on Twitter did not match stories on the news.
Shocking! At least back then, it was.
The information coming from the governments where the protests were occurring differed from reports from people on the ground. It was literally the difference between life and death.
Governments reported no deaths, while thousands of eyewitnesses reported on social media that government push backs on protesters were more violent than reported and, in some cases, resulted in deaths.
Internet shut down by Governments.
In some countries, governments tried to shut down protests by controlling social media. They went after social media because it spread information like wildfire across the world. Some countries even shut down the internet to shut down Facebook and other social media sites. This shocked democratic countries.
Here's the kicker.
I watched the world peacefully fight back by showing protestors how to get around the shutdowns and get back onto the internet so they could continue communications and coordinated protests. It was amazing to witness the world rally around these protestors.
The people wanted the world to know what was going on in their countries, which differed from what the Autocratic Regimes and Dictators were saying. They wanted to end abuse, suffering, extreme poverty, and they wanted democracy.
Well, a middle-aged woman in Southern California heard and so did others around the world. I couldn't do anything about it other than share information and encourage them.
A clinching moment.
On January 14, 2011, President Ben Ali fled Tunisia with his family, thus ending his 23-year rule. As soon as this happened, it was 'on'.
It inspired hope in others for their countries to end their own autocratic regimes. It turns out, being ruled by people who only want to make themselves rich, doesn't work out so well for everyone else.
I continued to watch the discrepancies between the people on the streets and reports from their governments. I rapid fired them over to my husband, "OMG, so and so says he saw this and that but the media says it's all copacetic!"
He replied, "Maybe they're lying."
"Maybe, but so and so reporter went over and verified it with his own eyes and it's not just one person reporting an eyewitness account, it's many hundreds!" Then I showed him the pictures backing it up.
Hope spurred the movement across parts of the world and we saw old regimes topple. A few didn't. Momentum stalled when protests in Syria turned into a years long civil war that affected the entire world as refugees fled from the war.
They just wanted to live in peace, feed their family, and have a job.
I don't blame them. In the end, don't we all?
That's how I got drawn into Twitter and appreciated the power of free communication.
If you want to give it a spin, there's a topic for everyone on Twitter.
Follow me and you and you can read how to start using Twitter in my next blog.
Like What You Read? Sign up for my Newsletter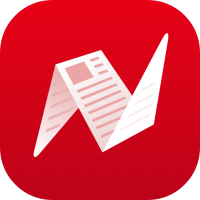 This is original content from NewsBreak's Creator Program. Join today to publish and share your own content.