Here's a list of activities to do in the La Canada and La Crescenta areas for this year's 4th of July. There's a 1m, 5K run/walk, and 10K run, a parade, and fireworks.
Who: YMCA of the Foothills and USC/Verdugo Hills Hospital
What: 5K Run/Walk, 10K Run, 1M Family Fun Run
When: Monday, July 5, 2021, 7:00am.
Where: Descanso Gardens, 1418 Descanso Dr., La Canada Flintridge, CA, 91011.
Cost: $25 - $60 per person. $125 team.
Who: La Cañada Flintridge Chamber of Commerce
What: Fiesta Days Celebration Hometown Parade
When: Monday, July 5, 2021, 10:30am – 12:00pm.
Where: Route begins on Cornishon Ave. moving east on Foothill Blvd. ending at Gould Ave., La Canada, CA.
Cost: Free.
Who: Crescenta Valley Fireworks Association
What: Crescenta Valley Fireworks
When: Sunday, July 4, 2021, 9pm.
Where: Crescenta Valley High School, 2900 Community Ave., La Crescenta, CA, 91214. No spectators on the field this year. Can watch from outside the school or around La Crescenta – Montrose.
Cost: Free.
When: July 4th – This event was cancelled for 2021.
There's something for everyone to enjoy this holiday.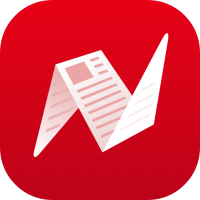 This is original content from NewsBreak's Creator Program. Join today to publish and share your own content.