If you're ready to venture out into the public again or if you already have, there's a Juneteenth Celebration nearby in Altadena this Saturday, June 19th.
There's a few different events going on that day. You can attend in person and virtually online. The Altadena Town Council has a list of Juneteenth Celebration activities going on through the community.
Attending one or all of these events would be a fun way to mark the start of a new federal holiday. Maybe it can become a yearly tradition for your family. There are four events happening in Altadena to celebrate Juneteenth.
The first event is hosted by the Altadena Historical Society. They will be marking the grave of Ellen Garrison Clark, an educator and anti-slavery activist who was buried in an unmarked grave 129 years ago in the Mountain View Cemetery in Altadena. She will be getting a grave marker with donations from community markers.
The event happens on the new federal holiday Juneteenth, Saturday, June 19 11am to 12pm, which commemorates the emancipation of enslaved people in the United States. On that day, the last slaves in America learned they were free by the 1862 Emancipation Proclamation. Juneteenth was first celebrated in Texas, but spread to other parts of the country. President Biden signed the new holiday into law on June 17, 2021
Another local event is the Juneteenth Freedom Day Celebration and Self Care event. You find this event at the lower lot of the Loma Alta Park. From 9am to 12:30pm. Scheduled activities include guest speakers, an organized Freedom Day Walk, registration, community resource tables, raffle giveaways, dancing, a live hip hop music performance by J.J.Fad and DJ Arabian Prince, and the main stage will have educational panels.
It is hosted by the Therapeutic Play Foundation, San Gabriel Valley African American Infant and Maternal Mortality Community Action Team and the Black Mental Health Task Force.
They will offer onsite Covid vaccinations. The event is free and you can register on Eventbrite at https://www.eventbrite.com/e/2021-juneteenth-freedom-day-events-empowering-bAla-tickets-158669738459
The Grocery Outlet is also celebrating the holiday with a Rhythms of the Village event. They will have vendors, food, and music from 11am to 5pm. They're located at 2270 Lake Ave., Altadena, CA.
There will also be a Juneteenth Peace March Block Party at the Charles White Park from 4:30pm to 8:30 pm. They will have speakers, live music, dancing, poetry, and food.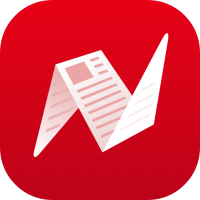 This is original content from NewsBreak's Creator Program. Join today to publish and share your own content.