PONTIAC, MI - Pontiac Public Library to host an education series on financial specialized for teens. This Teen Financial Educational Series will be held four times every Monday. Teens from grades 6 to 12 can join this program that will take place on September 13, September 20, September 27, and October 4, 2021.
The participants will get different themes in every meeting. The meeting will run for an hour, starting at 5:30 p.m. and finished at 6:30 p.m.
On September 13, the participants will have a seminar about "Good vs Bad Spending". This is about how to utilize brain research to construct a budget you'll be able to adhere to. Learn to set objectives, prioritize, and remunerate yourself. While on September 20, there will be a "Choosing the Credit Card Right for You", where the participants will learn about how to construct a safe relationship along with your credit card. Learn best things to explore for, pitfalls to maintain a strategic distance from, and the effect of making the least installments.
On September 27, the program will talk about "Pay Yourself First", a viable technique that can be connected to everything from crisis reserves to retirement reserve funds. Learn straightforward but capable behaviors to assist prioritize reserve funds objectives and tips to begin putting absent easily. And on the last day, October 4, there will be a class about " Acing the Job Interview". In this class, the participants will learn about how to plan, what to wear, and tips to feel more sure reacting to the sorts of questions you will be inquired.
Register yourself on this Eventbrite page here, or follow Pontiac Public Library's Facebook page here to get more information.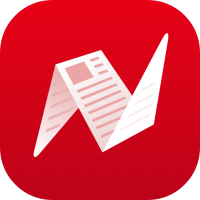 This is original content from NewsBreak's Creator Program. Join today to publish and share your own content.