PONTIAC, MI - Pontiac Public Library will hold a program about Michigan's Immigrants and Their Stories. The library will cooperate with Martha Bloomfield in running this program. Take place on Saturday, September 30, 2021, this event will be started at 3:30 p.m. and will finish at 5:00 p.m.
Martha Bloomfield is an award-winning author who has exerted to disseminate preference, stereotyping, and segregation. Martha Bloomfield energetically offers stories of migrants based on verbal history interviews within the more noteworthy social/historical setting. Stories reflect personal/family recollections of their life ventures and struggles—leaving domestic, coming to Michigan, adjusting to unused homes, their commitments to Michigan, and dreams and trusts for future eras. She offers their stories to motivate others to find other peoples' stories and their claim stories through words, individual artifacts, archives, and photos.
In April this year, The Stolen Narrative of the Bulgarian Jews and the Holocaust, by universally acclaimed filmmaker Jacky Comforty with Martha Bloomfield, was distributed by Rowman and Littlefield, in their Lexington Stories in Jewish Literature. Martha has displayed talks at the state Michigan Oral History Association gatherings, the International Oral History Association assembly in Prague, the National Oral History Association gatherings, Columbia University in 2019, the Czech Republic in 2013, and libraries all through Michigan.
She moreover organized a symposium on vagrancy with Czech colleagues, supported by the American Embassy in Prague in 2010, and another symposium on homeless with Bulgarian colleagues in 2013, including supported by the American Embassy in Sofia.
If you want to register on this free program, you can directly come to its Eventbrite pages here. Follow Pontiac Public Library's Facebook page here to get more information about this event.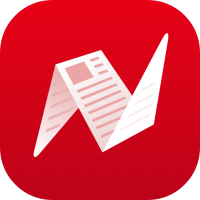 This is original content from NewsBreak's Creator Program. Join today to publish and share your own content.