DETROIT, MI – Detroit is known for its creative tendencies, and it also affects its culinary landscape. If you're feeling a bit playful or adventurous, try some of these unique restaurants.
1. Pie-Sci
5163 Trumbull, Woodbridge | (313) 818-0290
Don't settle for ordinary pizza when you can visit Pie-Sci and explore a world of fascinating new flavors of pizzas. Enjoy the homey atmosphere while you flip through its inventive topping options, like nacho cheese and tabbouleh.
Pie-Sci also serves up vegetarian, dairy-free, vegan and gluten-free pizzas on a rotating, seasonal menu. Go crazy with "Stawberry Cough" or go fancy with "Cashew Rules Everything Around Me," your choice.
17324 John R. Street | (313) 867-9722
Dakota Inn Rathskeller, opened on August 1, 1933, serves German cuisine, from the safe potato pancakes, bratwurst, to the daring "Marinated Creamed Herring Fillets."
Listed in the State Register of Historic Sites, on June 30, 1988, the family-owned restaurant hosts Oktoberfest every year. This year, its Oktoberfest kick-off will be Friday, September 24, 2021. An array of German bands will be playing from 7 to 11 p.m. each Friday and Saturday night until the end of October. Reserve your table today.
4163 Cass Avenue | (313) 315-3014
Yes, you read that right. The restaurant took its name right out of a dialogue between John Travolta and Samuel L. Jackson in Pulp Fiction. True to the context of the dialogue, it serves burgers - loads of them.
Visitors' favorites would be "Havana" that offers you that breakfast feel and Krunchers that incorporates Jalapeño Kruncher Chips into the creamy burger.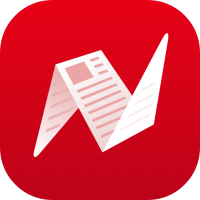 This is original content from NewsBreak's Creator Program. Join today to publish and share your own content.