DETROIT, MI – Single-family homes and buildings with 1-4 units in Detroit can now request a blue recycling cart that serves free, curbside recycling by the City of Detroit.
To join the voluntary program, all residents are required to request their cart. Get it for free by attending a workshop with Zero Waste Detroit or Green Living Science.
The City of Detroit's online Recycling Challenge Game also gives away a free blue recycling cart for the winner. Play the simple yet fun game here.
You can also set up a workshop with your own community to get a cart by contacting one of the city's education partners. Contact the Zero Waste Detroit at (313) 986-2990 or the Green Living Science at (313) 871-4000 on ext. 3.
The carts are also available for purchase for a one-time fee of $25. Residents of eastside or southwest Detroit south of I-94 can call Green for Life (GFL) at (844) 464-3587 or click here for further information.
Meanwhile, residents of the west side north of I-94 can contact Advanced Disposal or click here for more info.
Most larger apartment buildings have Recycle Here!, the city's recycling drop-off site, to collect the residents' recyclables. Contact your property manager about adding one to your building if you can't find one around.
After securing your cart or drop-off site, send your street address to (313) 800-7905 to get reminders for recycling, trash, yard, and bulk waste. The Find Your Waste Pickup Schedule Tool can also help you to find your next collection day.
Visit The City of Detroit's official website for more info.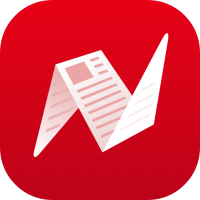 This is original content from NewsBreak's Creator Program. Join today to publish and share your own content.