ANN ARBOR, MI - If dog owners were given the option to always bring their dogs everywhere they go, they would. Whether it's hiking, lounging in the hotel, relaxing on the patio, walking through the park, having our best friend by our side significantly improves the experience. You can do that in Ann Arbor.
Here are some of our recommended dog-friendly destinations for you and your dog's perfect little getaway in the Ann Arbor area.
The Graduate is one of Ann Arbor's great pet-friendly accommodations. The perfect place to lay your head while traveling with your dog. Taking it up a notch, the Graduate provides specialized door tags that allow guests to inform staff that their pet on is the room to ensure extra care while cleaning, dog treats, dog bowls, and tons of cuddles from the staff. Unwind at Allen Rumsey Cocktail Lounge with a glass of wine.
Speaking of boozy drinks, Grizzly Peak creates on-site brewery handcrafted beers in a century-old building with a casual and warm atmosphere. You can pamper your pooch with its doggy menu at the patio. Delicious pub food for you, and pup food for them. Some of the proceeds of the meal are donated to the Humane Society of Huron Valley https://www.hshv.org/.
Famously known by locals as The Arb, Nichol's Arboretum is located near the U-M hospital and downtown Ann Arbor. A perfect place for you and your furry pal to stroll, with trails, riverfront, picnic area, restrooms, peony and lilac garden, native and exotic trees, and shrubs that were masterfully crafted into a naturalistic landscape by O.C. Simons in 1907.
4.Huron River
Swim or rent a kayak at Argo or Gallup canoe liveries to paddle down the Hurron River your pup. Enjoy the sunshine and scenery with plenty of fish, ducks, geese, and turtles to entertain you and your best bud.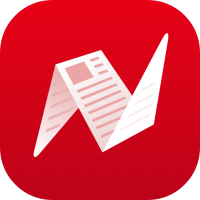 This is original content from NewsBreak's Creator Program. Join today to publish and share your own content.