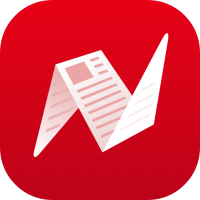 This is original content from NewsBreak's Creator Program. Join today to publish and share your own content.
MACOMB COUNTY, MI - Are you ready for the Halloween party? It is still two months to go, but you better be prepared, because Macomb Township Parks and Recreation Department is going to open the registration for this year's Halloween Hoopla on Monday, August 30, 2021.
Halloween Hoopla is an annual event from Macomb Township Parks and Recreation Department that is open for Macomb's residents and non-residents. It is a kooky-spooky, delightful, and frightful family-friendly Costume Carnival. The festival will take place on Friday, October 22, at Macomb Corners Park that located at 19449 25 Mile Road. Everyone is eligible for this event, regardless of age! You can come with your baby, toddler, and even grandparents. There will be a lot of activities and attractions at Macomb Corners Park that can be enjoyed by your entire family.
The admission fee for this party is different based on your residential. For Macomb Township residents, you have to pay for $5 each guest. And for anyone who is not a Macomb Township resident, the fee is $10. This fee is applied to each person and for all ages. There will be four sessions in this entire event. Started at 6 p.m., each session will have approximately 30 minutes.
Don't miss the date! Tickets for this Halloween Hoopla Festival have to be purchased in advance. The organizer will not sell the tickets at the site. The ticket itself is limited and only available for the first 700 people who registered for this event. Be the first to register! You can click here to register and to get more information about this festival.
Halloween Hoopla is also open to sponsorship for its Trick or Treat Trail. For this sponsorship, you can register by contacting Michelle at dudam@macomb-mi.gov. Sponsors must provide their own desks, decorations, and treats for 400 kids. And the fee for the sponsorship is $50.00.