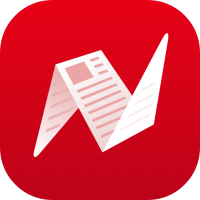 This is original content from NewsBreak's Creator Program. Join today to publish and share your own content.
SANILAC, MI - Your four-legged best friend deserves the best service for them. It is important to find a Veterinarian clinic or pet care when your pet needs surgery, fur baby delivery, vaccination, or just a general check-up. This list from Yelp will help you to find the most suitable pet care near Sanilac.
1. Thumb Veterinary Services
Located at 60 Miller Road, Thumb Veterinary Service serves the Sandusky and surrounding areas. You can count on it for your cat and dog routine care, and some emergencies. It also provides services for horses and other farm animals. Thumb Veterinary Services is closed on Sunday, but it will answer the emergency call 24 hours a week for the whole year. You can call (810) 648-8230 for your companion pet, and (810) 376-2425 for farm animals. Learn more about it here.
2. Blue Water Pet Care
Blue Water Pet Care is a place that specialized in dog boarding and daycare. Located at 125 Runnels Street, Port Huron, this pet care also offers grooming and photography services for your men's best friend. It has plenty of outdoor and indoor play areas, all of which are temperature controlled. You can visit them daily, from 6.30 a.m. to 6.30 p.m. on Monday to Friday and from 9 a.m. to 5 p.m. on Saturday and Sunday. Check more about their services here.
3. Animal Health Care of North Branch
Located at 4146 Huron Street, North Branch, this pet care specializes in a full-service veterinary medical facility. It provides many medical care services for your pet. From pet house care, dental care, to radiology service and surgery. You can learn more about its full services here. Visit it from 8 a.m. to 5 p.m. on Monday to Friday and until noon on Saturday. It is closed on Sunday, but you can contact 810-688-3506 for after-hours emergencies.