DETROIT, MI - After undergoing the K-9 Academy, Officer K-9 Bear is officially a part of Berkley Public Safety Department. The Department acknowledges that this K-9 program wouldn't have been possible without the ongoing support and donations from the Berkley community.
The tracking of missing people in the area, finding evidence and suspects, also, drug enforcement are all parts of the K-9 program framework for the upcoming years. This program also seeks to partner up and connect with Berkley community members.
Officer K-9 Bear will be working alongside highly experienced K-9 experts for the next nine years, serving in three different departments and communities in Berkley. Among other members of this newly established division are Officer Brian Anderson and Officer Dan Schewe with another K-9 Officer, Xander.
"We are beyond thrilled for the positive response to our K-9 program fundraising drive," said Matt Koehn, Berkley Public Safety Chief and Director. "Our goal has always been to make this great program as cost-neutral as possible through fundraising."
The Public Safety Department raised a total of $65,338.11, which will support the first two years of the K-9 Program's operation.
Donated by residents and organizations across the community. Some even went the extra mile by selling out lemonades.
"These donations from our local businesses and residents really moved us. We have also been contacted by another citizen who has committed to donating a K-9 medical kit and ballistic vest for Bear.", said Koehn.
The Department would especially like to thank these "Top Dog" and "Best of Show" individuals and organizations for their massive contributions:
Mary P. Dolciani Halloran Foundation, non-profit organization ($25,000)
The Blarney Stone, Berkley business ($7,000)
Camelot Cleaners, Berkley business ($7,000)
Certified Restoration Drycleaning Network, Berkley business ($5,000)
John & Kirstin Dumas, supporters of the Berkley Public Safety Department and the K-9 Unit ($5,000)
Donations are still open. For further information, contact Public Safety Lieutenant Jordan Kobernick at jkobernick@berkleypublicsafety.net, or through (248) 658-3387.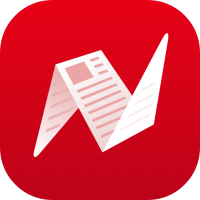 This is original content from NewsBreak's Creator Program. Join today to publish and share your own content.