DETROIT, MI—Wheelhouse Detroit is not only a bike shop but also a tourism provider. Tourists can rent their bikes, which are available in various sizes and types. It can be rented for a couple of hours, or even for a few weeks.
Wheelhouse Detroit also offers a tour for the tourists to cycle around the city. It can be arranged for public or private tours, with and without a guide. A mobile application assists the guest to get the information while riding the bike.
The tours will take guests to ride around ten until fifteen miles, within 2 to 3 hours. Guests should rent the bike. Price starts from $40 up until $55, which includes the bike rentals. Wheelhouse Detroit offers several packages to choose from. It takes guests to visit a lot of tourist places around the city.
The tour will drive guests to see popular architectures like Elmwood Cemetery, Hart Plaza, Lafayette Park, and E. Ferry Historic District by choosing architecture package. They will not solely be taken to take a look around the building, but also discuss the history.
Churches of Poletown package specifically bring guests to visit several churches in Detroit, such as St. Hyacinth and St. Albertus. Similar to the previous package, Historic Places of Worship will bring the riders to see historic churches and monuments from Roman Catholic, Lutheran, Presbyterian, Jewish, Baptist and Episcopalian faiths.
An oldest neighborhood in Detroit is also a part of the package. The main attractions are the victorian homes, historic churches, and buildings. Since Detroit is well-known for its music invasion, Music Heritage package is available, too! The riders will visit Masonic Temple, Michigan Theatre, Music Hall, Chin Tiki and Motown Museum.
In special occasion such as Halloween, Wheelhouse Detroit has a package to ride around a few spots rumored to be haunted. There are Haunted Detroit and Haunted Detroit Dusk packages.
Before booking the package, it is better for the guest to check their schedule. In August, the tours will be held every Sunday, Tuesday, and Saturday.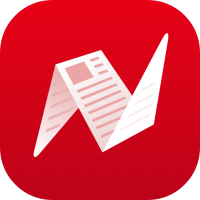 This is original content from NewsBreak's Creator Program. Join today to publish and share your own content.