DETROIT, MI - On July 23, 2021, Oakland County Executive Dave Coulter announced via Executive Office Facebook Page video that it has marked the state and national goal of vaccinating 70 percent of the population. Oakland County has therefore become one of Michigan counties and the first in Metro Detroit to achieve this success.
Coulter went on to say this wouldn't have been possible without the residents' willingness to do it. 
"I'm so grateful that so many county residents took the initiative to get vaccinated and keep themselves, their families, friends and neighbors safe from this insidious virus," said Coulter.
Coulter advised unvaccinated residents to talk to health professionals or relatives who have done it because they are at more risk of COVID-19.
In order to motivate the residents, Oakland County has been giving 1,100 $50 gift cards since June 24. Those who received their first dose between June 24 and July 23 should apply by August 6 2021 because the incentive stops soon.
Furthermore, while this is indeed an incredible milestone, we should still take into account the COVID-19 variants that are still very prevalent and deadly.
"But while reaching this vaccination goal is an important moment to acknowledge, we're not done fighting this pandemic. The Delta variant of the virus is still present in the state and Oakland County and these new mutations of COVID are highly contagious. With 30 percent of our population still unvaccinated, we can't fully get back to normal. ", said Coulter.
However, only 56.5 percent of residents aged 16 to 29 have received their first dose. To boost this, the Health Division and local universities are set to vaccinate students who return this summer. Details will be available soon.
COVID-19 vaccine clinics are still open from 9:00 am to 4:30 pm at health centers and other community spots. Go to OaklandCountyVaccine.com or call 800-848-5533 for more detailed information.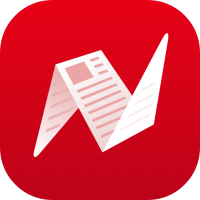 This is original content from NewsBreak's Creator Program. Join today to publish and share your own content.