DETROIT, MI—To spread awareness of early childhood education and child care, United Way with the City of Detroit have built a partnership to create Connect4Care Kids, a platform to help parents and caregivers of children aged 5 and younger to navigate through child care assistance around Detroit.
Connect4Care Kids works with 4 no-cost or reduced-cost child care programs, namely Head Start, Great Start Readiness Program, and Michigan's Child Care and Development. It aims to address important issues faced by Detroit families with children. Some parents don't quite understand about such programs, nor could they afford it. Meanwhile, others are overwhelmed with outdated information, complex eligibility requirements, and a perplexing application process.
Dr. Darienne Hudson, President and CEO of United Way for Southeastern Michigan, said this innovation is especially crucial considering parents have started working again. "It empowers busy parents to search one site for care options from their phone in a matter of a few minutes," she said.
On the other hand, Monica Rodriguez, director of Children and Youth Services for the City of Detroit, expects feedback from communities involved. "We look forward to hearing from families, providers and the larger community on ways in which we can continue to improve access to opportunities for our youth," said Rodriguez.
Acknowledging the unequal access to technology, flexible ways are offered to access this useful tool by either going to Connect4CareKids.org, or texting 'KIDS' to 4CARE (42273). Both have the same features, consisting of nearby early childhood and care centers, eligibility requirements, and programs matched with the family's need. The application process is very easy, only, requiring parents and/or caregivers to answer some questions about their family and children. The providers will send and connect them with opened spots. Low-income families are encouraged to apply.
Connect4CareKids is hosted on United Way's website and will soon be available in Spanish and Arabic. Contact its customer service at 2-1-1 for translation services.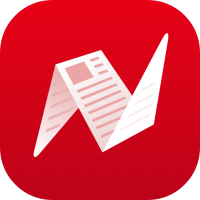 This is original content from NewsBreak's Creator Program. Join today to publish and share your own content.