Hotel restaurants in the Washington DC area might usually have a standard burger or pasta dish. Still, one has always been a great restaurant is the Art & Soul restaurant located in the new YOTEL hotel on New Jersey Ave overlooking the Capitol Building.
Chef Danny Chavez, who picked up a few skills and education from his time at Plume, now gets his time to shine as the Executive Chef of Art and Soul restaurant, where he first began over seven years ago.
Bringing the Art
Chef Chavez brings the 'art' to the meal, where gorgeously plated food is served to you with every dish. You might even see a brushstroke of flavor and dabs of cilantro-infused oil that makes each one of these dishes truly unique and masterfully done.
Must-Try Menu Items
The must-try on this menu bar the fava bean and green pea spaghetti and the Adobo rub pork belly with faro and artichokes. You will have to begin the dinner with the Asparagus veloute with caramelized onion puree and watermelon radish, and the Tuna Crudo with avocado mousse and shiso. These dishes are mini symphonies of flavor, which rival many of our better restaurants in Georgetown, or maybe at a five-star restaurant. They also do weekend brunch!
If you're at the bar, you'll have to get the charcuterie board, and you'll have to pair this with the Picnic punch or the Venus's Vanity with strawberry-infused brandy, which is a fun drink prepared by their in-house mixologist.
The interior has been redone over the pandemic, and now is clean and spacious, but also intimate, as the main focus of this restaurant is the dishes in their presentation. If you want to bring your friend to a great restaurant in Washington, DC that is affordable, creative, and fun, then you'll have to bring your friends to the Art and Soul restaurant.
Bringing the Soul
What is also important to mention is how important they recognize their staff, which is the 'soul' part of the restaurant. Staff members - and perhaps all those in the hospitality industry - have been challenged (to say the least!), but you see a cohesive team that might have rode through the pandemic and made it out closer than ever before. You can see that as staff members help each other and make sure that all the guests have a great experience, they all work together to make this happen.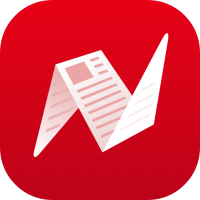 Art and Soul DC. Located in: YOTEL Washington DC. Address: 415 New Jersey Ave NW, Washington, DC 20001. Menu: artandsouldc.com. Phone: (202) 393-7777.