Obviously there will be plenty to look at with the team in the powder-blue and yellow uniforms, but I have a number of questions about my own burgundy & gold wearing players.
Here are the people I'll be watching on Sunday in hopes of getting some questions answered.
Ryan Fitzpatrick
The 2021 Washington Football Team will succeed or fail based on which Ryan shows up each week — will it be Fitzmagic or Fitztragic? Fitz has a habit of starting seasons fast, then faltering later, so even a good outing this Sunday won't really answer the most burning question that most fans have.
Related story: With a gunslinger at QB, speed at WR and a beefed up OL, Washington's offense will surprise a lot of people
With a talented roster surrounding him — and especially a strong defense that he can rely on — can Ryan Fitzpatrick lead a team to a division championship for the first time in his career?
I certainly believe he can, but after a less-than-inspiring preseason, I'll be watching closely to see what No. 14 can do at home against the Chargers on opening day.
Cheeseman & Hopkins
Can the rookie long snapper and beleaguered placekicker shut down vocal criticism with solid performances on Sunday?
Personally, I think the answer is 'yes' for both players. Hopkins' issues have been overblown since he had a bad outing in the first preseason game. Hopkins had a bad stretch of games last season when he was struggling with a groin injury, and his two preseason misses against the Patriots reminded fans that he was a "bad kicker" after his stretch of 15/16 in the final 7 games of 2020 had made people forget about last year's mid-season struggles.
Related article: Hopkins 93.8% accuracy rate is why the head coach trusts him
A bit like Fitzpatrick, a good game from Hopkins won't necessarily quell the nervousness among fans, many of whom still reach back to 2016 and a bad game by the kicker in London to explain why they want to replace him, but a good game would reduce the 'noise' around him.
On the other hand, even one miss from Hopkins on Sunday afternoon will raise howls of protest from fans who will be demanding that Ron Rivera act to replace him immediately. An outing like Greg Zuerlein had on Thursday night would likely break the internet.
Camaron Cheeseman, if he'd been a UDFA, likely wouldn't get any notice from fans, but because the team used a draft pick to secure his services, the pressure is on to play well. For Cheeseman, that probably just means not obviously botching any snaps to Tress Way (punter and holder). Personally, I'll be keen to see if he is also a positive force on punt coverage in addition to snapping cleanly.
Curtis Samuel
Will he or won't he play?
It feels as if he won't, but stranger things have happened. If he doesn't, that doesn't make him a bust signing, but it starts an important clock ticking. Samuel was one of the three or four key veteran free agent signings that were intended to improve the Washington Football Team roster and lead to a successful defense of the team's 2020 division title and help them get some traction in the 2021 playoffs. He can't do that wearing street clothes on game day.
If he can't go, does the slack get picked up by another receiver like Dyami Brown, or does Samuel's versatility mean more work for a guy like JD McKissic?
Maybe a little of both?
If Curtis can play and do well against the Chargers, then, of course, he can dramatically change the narrative currently building around him.
Jamin Davis
Watching 19th overall pick Jamin Davis in the preseason, it was hard not to feel some concern about whether he will be able to play fast in Week 1, or indeed, during the first half of the 2021 season.
Expectations were high for Davis almost from the moment he got drafted. He has been in the discussion for DROY, and he's been touted as the answer to Washington's linebacking woes.
Had he been a 4th round pick, his preseason performance wouldn't have raised eyebrows, but with the elevated expectations that came with his draft status and preseason hype, there is a question about whether the start to his NFL career will mirror that of Isaiah Simmons a year ago, when the Cardinals rookie, drafted 8th overall in 2020, did not get out of the gate quickly in the NFL.
Like Simmons, Davis had limited time as a starting linebacker at the college level. A sluggish start to the season for Davis shouldn't ring alarm bells, but a fast start, with Davis playing instinctively and at a high level, should be reason for celebration among Washington fans.
Safeties
It's hard to say which player I'll be looking at. I think what I mean here is that I'm keen to see how Jack Del Rio deploys the DBs.
First, I'll be interested to see how much Bobby McCain sees the field. I think he'll play a lot more football than a lot of fans expect — especially when the defense is in single high safety. He's a good 'center fielder', and I'm not sure how overlooked he might be given that he was a captain for Miami last season (as was Fitzpatrick).
Second, I'm keen to find out just how much the apparent lack of depth at linebacker is a mirage because of the ability to bring Kam Curl or Landon Collins up into the box in 3-safety looks or the "Buffalo Nickel" defense.
Read: So, what exactly is a 'Buffalo nickel', and why should Washington football fans want to know about it?
Related story: Time to re-think our understanding of Kamren Curl, Washington's young defensive star
James Smith-Williams
As great as Montez Sweat and Chase Young are, there will be times that each of them needs to be on the sideline while the defense is on the field.
JSW should be the guy who replaces Ryan Kerrigan (who played 397 defensive snaps last season) as the primary relief for Sweat and Young. In 2020, Smith-Williams played 98 defensive snaps. Casey Toohill, the other 2nd-year backup at DE, played 29 defensive snaps in 6 games with Washington after being claimed on waivers from the Eagles. Can these two — but JSW in particular — pick up the slack left by Kerrigan's departure?
Tight end
I believe in John Bates. I think he'll be a good tight end in the NFL. I actually think he may struggle a bit with his blocking at the pro level initially, improving steadily with experience, but I think he's a much better pass catcher than anyone seems to think he is, and that he'll be a surprising contributor to the team's passing offense. I'm thinking he will average maybe 1 or 2 catches per game for around 15-25 yards, but that he'll show promise of being able to grow into the role Logan Thomas fills now by the time Thomas is fading from view (Logan is 30-years-old now).
I think Bates will show well in the opener against the Chargers. My guess is that Scott Turner may have a few plays that are designed to get the ball to Bates on the theory that the LAC defense won't be expecting it. I wouldn't be surprised to see Bates get 3 catches for 30 yards in his first NFL game.
Related article: Sammis Reyes takes huge step towards making the 53-man roster with strong game vs Pats
I'm also keen to see if Sammis Reyes gets on the field for any offensive snaps. I guess it's possible he could play just special teams snaps, or even be inactive. I am curious to see how much he gets on the field in his rookie season, and wouldn't be surprised if he isn't part of the offense at all versus the Chargers.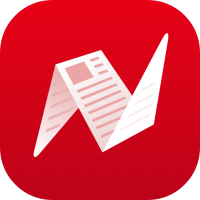 This is original content from NewsBreak's Creator Program. Join today to publish and share your own content.