Washington got its first preseason win under Ron Rivera on Friday night, but, as most NFL fans are aware, preseason games are rarely judged by who wins or loses, but by what the coach learns about his players. It seemed that the Washington coaches were interested in learning as much as they could.
At his post-game press conference, Ron Rivera mentioned that defensive coordinator Jack Del Rio had made a number of calls that he wouldn't have made in a regular season game for the purpose of putting stress on Washington's defensive players to see how they would react. I don't think this is the only experimenting that was going on during the game.
Running back
One item of note was the fact that, on the second drive of the first quarter, Rivera left his 'short yardage specialist' Peyton Barber on the bench on 2nd & 1, 3rd & 1 and 4th & 1, electing to run Antonio Gibson instead. It appeared as if the coach was doing a research project to find out if Gibson can pick up the first down in these situations -- perhaps in an effort to decide whether the team needs to retain Peyton Barber on the roster. Gibson picked up the needed yard only once in these three plays, which doesn't seem like the kind of percentage that would give the staff confidence that Gibson can do what Barber did last season.
Undrafted free agent running back Jaret Patterson impressed in the first preseason game, leading the team with 70 yards from scrimmage, though it was all in the second half. While Gibson started the game and played almost the entire first quarter, Patterson started getting offensive snaps near the end of the quarter, and took the bulk of the RB work until early in the 4th quarter when he scored a rushing touchdown. In all, Patterson put up 71 rushing yards and 25 receiving yards in about 35 minutes of game time.
Related story: Local player Jaret Patterson stakes his claim as a RB and returner
It seems clear that the coaches are giving Patterson serious consideration for a roster spot, as they added him to the kickoff return rotation on Friday night. Patterson was impressive, returning a kickoff 37 yards on his only opportunity of the night.
Patterson not only looked like he belonged on an NFL field, he looked like he could legitimately compete with Antonio Gibson for the starting role.
Cornerback
Neither projected starting boundary cornerback played on Friday night. William Jackson was dealing with a minor injury, but Coach Rivera said that it was a coaching decision to give Kendall Fuller the night off to allow the young cornerbacks to play.
The biggest beneficiary may have been rookie 3rd round draft pick Benjamin St-Juste, who made back-to-back plays in the first quarter where he provided tight coverage against Tee Higgins on a fade, and Ja'Marr Chase on a third-down slant. Chase, the Bengals' first round pick in the draft, was held without a catch on three targets.
Third-year cornerback, Jimmy Moreland, who played his college ball locally at James Madison University, also had a highlight play.
Safety
Chase, in fact, dropped all three of his targets. The most notable of the drops came when he clearly "heard footsteps" as Landon Collins closed in on the rookie, who responded with 'alligator arms'. It seemed as if the rookie was spooked by the impending contact from Washington's big safety that would have come if he'd caught the ball.
Collins got a lot of work at free safety. According to PFF, on ten snaps, Collins lined up on the DL once, in the box 3 times, and as a free safety six times. Collins, who went to three pro bowls with the Giants and was a first-team all-pro in 2016, has struggled to have the same impact since signing a $14m per year contract with Washington in 2019, and he missed the second half of the 2020 season with an Achilles injury.
Collins reported to camp lighter this year -- at the same playing weight as when he was a member of the Alabama Crimson Tide defense. He appears to be playing faster and with more discipline this offseason, and the coaches seem to be giving him the opportunity to prove that he is not only healthy, but ready to return to his past pro-bowl form.
So far, the veteran safety seems to be responding in a way that should encourage coaches and fans.
Quarterback
While there seems to be no doubt that Ryan Fitzpatrick will be the Week 1 starting quarterback when Washington hosts the Chargers in early September, there is still a question about the backup spot, with Taylor Heinicke having an advantage over Kyle Allen, who has been working his way back from injury, but who suffered a setback and was unable to play against the Patriots last week.
I had expected Allen to get an extended look against the Bengals. Instead, Heinicke played the entire second quarter and most of the third, with Allen playing only in the 4th quarter.
Heinicke looked very much like what he is -- a young backup quarterback who lacks experience and is still learning. While he showed good decision-making and showed off his mobility a few times, he was also loose with the ball on a couple of occasions, and lost a fumble as he moved away from pressure with just one hand securing the ball.
Ryan Fitzpatrick's performance was a bit uneven, but he looked like a seasoned veteran in control of his actions and in control of the offense when he was on the field. While I think that Allen can compete effectively at the position once he is healthy, it is clear that Heinicke is not ready to challenge Fitzpatrick for the starting role. I think that Allen will ultimately overtake Taylor Heinicke on the depth chart.
Receivers
I think that 2nd year receiver Antonio Gandy-Golden needed to show something in this game to prove that he belongs on the roster. He had one notable play when Washington went for a 2-point conversion. The pass went to AGG near the left sideline in the end zone; he beat the defender and, as coach Rivera phrased it, "plucked" the ball out of the air and landed in bounds with both feet to secure the score.
It was the kind of play in preseason that fans and coaches remember. Given that Cam Sims had a sub-par game that included a lost fumble, AGG may have taken a step towards securing a roster spot against the Bengals.
I don't think that Dyami Brown needed to do anything special in preseason to win a roster spot, but he played well against the Bengals, pulling in 2 receptions for 33 yards on 4 targets. His "wow, look at that!" play was a 29-yard reception down the right sideline on a 2nd & 5 play on a 1st quarter play in a drive that ended with Washington's first score of the game.
On the play, Brown had to adjust to the ball in the air, showing great ball tracking skill and body control, and showing everyone why he was drafted and what he adds to the Washington offense.
In last week's game against the Patriots, Adam Humrphries looked like the best slot receiver on the roster, but on Friday night, none of the players competing for the slot role distinguished themselves in a positive way. Humphries and Fitzpatrick seemed to be on different wavelengths on one or two plays, Steven Sims dropped a beautiful pass from Kyle Allen on a 3rd & 9 play that ended a potential scoring drive late in the 4th quarter. That was Steven Sims' only target of the game. Humphries was targeted 3 times but didn't catch a pass. DeAndre Carter, the other potential slot receiver, caught his only target for -1 yard.
Long snapper and Kicker
After kicker Dustin Hopkins struggled through half of the 2020 season, it was disconcerting to see him miss both of his field goal attempts last week against the Patriots. After the first preseason game, Coach Rivera dismissed concerns, saying that, with a new long snapper (6th round draft pick Cameron Cheeseman), the special teams group was still refining their timing. Fans seemed discontented with that response from the head coach, and grumbles were heard all week on social media.
Related story: Hopkins 93.8% accuracy rate is why the head coach trusts him
Concerns were probably alleviated to a large extent by Hopkins making all three of his field goal attempts against the Bengals. After the game, coach Rivera said that the group would continue to work and refine the field goal process.
Overall
The defense looked deadly against the Bengals on Friday night, holding Cincinnati to 2 first downs and less than 60 yards of offense in the first half. Of course, the Bengals were without their starting quarterback, Joe Burrow, who will not play at all in the preseason.
The offense moved the ball effectively at times, but wasn't successful in completing promising drives with points as often as they should have. The offense appears to have some promise, but is well behind the defense and is clearly still a work in progress.
All in all, this looks like a team that can start strong defensively from Week 1, but may take time to gel enough to score a lot of points, meaning that the Football Team will likely get more competitive as the regular season progresses, but things may be a bit rough early, based on what we've seen in the first two preseason games.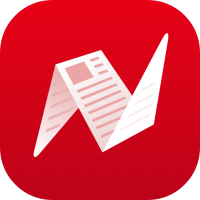 This is original content from NewsBreak's Creator Program. Join today to publish and share your own content.