There have been concerns about Antonio Gibson and his turf toe injury since minicamp in June, when Gibson told reporters that he wasn't yet 100% following a late-season toe injury suffered in December that caused him to miss two games in Weeks 14 & 15, and affected his production through the rest of the season. Turf toe injuries are painful and notorious for lingering since it is nearly impossible for an athlete to rest the foot while maintaining his training and conditioning.
The second-year back told reporters at minicamp that, while surgery wasn't necessary, he was still rehabbing to get to 100 percent. He added that, while he could cut and run, it was a situation that he needed to keep on top of to avoid suffering a setback.
"It was something small that was causing me not to be able to run 100 percent," Gibson said, per Nicki Jhabvala of the Washington Post. "But I'm fine now. I've been cutting in practice ... and getting better each day. ... Definitely something to monitor. I've been cutting and running full speed, making cuts I need to make. ... But I definitely got to watch and make sure I stay up on my treatment, so nothing goes south. But definitely watching throughout the time until I'm 100 percent."
Those kinds of comments from a player make fans nervous, so there had been a lot of concern in the leadup to training camp.
Last week in Richmond, Ron Rivera downplayed any concerns with Gibson's readiness. Today, he put all concerns to rest, saying that the toe injury is no longer a concern. This was confirmed by Gibson, himself, who faced reporters in a press conference of his own on Monday afternoon. Gibson explained that previously he had felt lingering effects from last season's injury when he made cuts, but that it is now no longer an issue. The running back added that, with the pain behind him, he is now able to focus on improving his fundamentals as a runner.
Meanwhile, Ron Rivera was talking about Gibson's role expanding to include more involvement in the passing game in 2021. The head coach pointed out that Gibson had proved in college that he could beat defensive backs and that Washington coaches are continuing to develop new ways to get Gibson the ball as a receiver while the second-year player progresses with his vision on runs. The coach stressed that this would allow Gibson to stay on the field in third down situations.
All of this is good news for Washington fans, who were able to see Gibson improve from week to week for his first dozen games as a rookie, but then saw him struggle following the toe injury. It will also grab the attention of fantasy football enthusiasts, who will likely see Gibson as a value pick in an offense that is expected to be much more dynamic in 2021 than it was last season.
In fact, NFL Network analyst and former running back Maurice Jones-Drew had this to say about Gibson this week:
Gibson has the goods to become one of the top running backs in the NFC. He has great speed, vision and there's a lot of Christian McCaffrey in him as a receiving threat. I expect Gibson, who played receiver in college, to take off in the passing game this season.
Despite the injury and despite playing on one of the statistically worst offenses in the NFL as a rookie, Gibson carried the ball 170 times for 795 yards, and added another 247 receiving yards, for a total of 1,047 yards from scrimmage and an incredible 11 touchdowns in just over 13 full games.
There is a strong likelihood that Gibson will see more touches per game this season, and wind up among the league leaders in yards and touchdowns, production that would be welcomed by Washington fans and fantasy GMs across the country.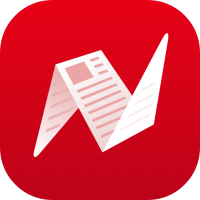 This is original content from NewsBreak's Creator Program. Join today to publish and share your own content.