On Sunday the 25th of July, Washington had no one on the NFL's COVID reserve list. On Sunday the 1st of August, the team announced that defensive tackle Daron Payne was put onto the list; he is the 7th WFT player to go there. The four days of Camp in Richmond were pretty devastating to the team's roster.
One player, offensive tackle Cornelius Lucas, was placed on the COVID reserve list the day that players reported to camp. He was one of 15 NFL players to go onto the list at the time of reporting. It was announced then that 14 of the 15 had tested positive for COVID. The 15th would have gone on the list due to a "close contact".
Since then, there has been a steady stream of players being added to the COVID Washington Football Team reserve list. WR Curtis Samuel, backup CB Chris Miller and DT Matt Ioannidis were added to the list on the 29th. Ioannidis was likely due to a close contact; he actually contracted COVID last season, and on Friday his wife posted a message to Instagram saying that he had not tested positive for COVID this week.
On Saturday, the final day of training camp, All Pro right guard Brandon Scherff was pulled off the field during warmup stretches. It was later announced that he had been put onto the COVID reserve list along with backup offensive tackle David Sharpe.
With Daron Payne's addition to the list on Sunday, Washington now has 3 offensive linemen, two defensive tackles, a wide receiver and a cornerback on the list, representing about 7.5% of the team's total roster. Five of the seven players are projected as starters or key backups.
Seven positive tests?
The rules for the COVID reserve list are a bit complicated.
First of all, players can go onto the list either because they test positive or, in some cases, because they are identified as a "close contact" of someone who tested positive (which the NFL refers to as a 'high risk' exposure). Under current protocols, only unvaccinated players are required to quarantine after a high risk exposure.
Daron Payne himself says that he has not tested positive:
There is also a difference between vaccinated and unvaccinated players who test positive for COVID. While unvaccinated players are out a minimum of ten days and must wait 24 hours after any fever subsides to return to the team, vaccinated players who test positive may return as soon as they test negative on 2 tests that are 24 hours apart.
Ron Rivera spoke at length about his frustration with the high level of unvaccinated players at his opening press conference of training camp, describing himself as "beyond frustrated".
On the final day of camp on Saturday -- the day that David Sharpe and Brandon Scherff were added to the COVID reserve list -- Rivera again answered multiple questions from reporters about the issue. He said that he had talked to the players about how potentially damaging it could be to the team's competitiveness. Coach Rivera pointed out that, with a Thursday night game in Week 2 this season, a player who went on the COVID list just prior to the opening game against the Chargers could easily be out for the first two games of the season, which are just 5 days apart.
Ron Rivera's words and sentiments mirrored those of Vikings coach Mike Zimmer, who spoke to the media on Saturday expressing similar frustration after three quarterbacks including starter Kirk Cousins were placed on Minnesota's COVID reserve list, leaving just on quarterback available for the team's scheduled Saturday night practice in front of fans at TCO Stadium.
Washington may face continued difficulties with COVID; it has been widely reported that Washington is one of two teams with the lowest levels of COVID vaccinations in the league. On the first day of training camp, it was reported that around 60% of Washington players had received at least one inoculation ; by the final day of camp on Saturday, it was reported that that number had risen to between 65 and 70 percent, but this leaves Washington at or near the lowest level of vaccination among the 32 NFL teams.
At Saturday's press conference, coach Rivera revealed that some players had asked the team during training camp to set up vaccinations for them, and that the team had made arrangements for those players to get their shots on Sunday, the team's day off, when players would be back home and no longer in Richmond. However, Rivera also said that " some guys that have dug in so hard for so long that they're not going to back down."
In 2020, Washington had great success in controlling COVID, with no active players testing positive or being identified as having high risk contacts at any point in the season.
2021 threatens to be a very different story. With NFL protocols being heavily weighted towards encouraging players to get vaccinated, a team like Washington that has a low percentage of inoculated players risks being at a competitive disadvantage, with more players missing time due to high risk contacts, and players who test positive being out for a longer time overall -- which means missing more practices and games.
A promising season for the defending NFC East champions may be in danger of getting derailed by the head coach's inability to sell his team on the importance of vaccination.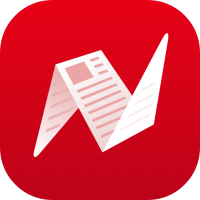 This is original content from NewsBreak's Creator Program. Join today to publish and share your own content.