Mike Garafolo has reported that Washington has extended its second key veteran ahead of training camp, following just hours after it became known that Jonathan Allen had signed a 4-year extension.
Nicki Jhabvala reports that the contract, which runs from 2022-2024, is a 3-year deal worth about $24m with $10.3m in guarantees. Prior to this deal, Thomas was in the final year of a 2-year contract signed last year that has a $3.6m cap hit this season.
For the 4 years remaining, then, Logan Thomas will have an average cap hit of around $6.9m.
Thomas's breakout season as a tight end in 2020, his 5th year in the NFL after being drafted originally as a quarterback in 2014, was almost shocking in its magnitude.
With Alex Smith at quarterback for much of the year, Thomas saw a lot of action, with 110 targets, 72 receptions, 670 yards and 6 touchdowns. He also threw a pass for 28 yards and a first down, and rushed the ball three times, stepping in under center for a "quarterback sneak" off of motion since Alex Smith, with his surgically reconstructed leg, was not really able to do so.
With Ryan Fitzpatrick at quarterback in 2021, it's not known whether Thomas will be able to maintain or increase his 2020 levels of production, but the Washington front office clearly sees value in rewarding his excellent play.
This is more good news just a day before training camp is set to open in Richmond, Virginia.
Related story: Washington gets a big win with Jonathan Allen extension
Despite the 2020 season being the only statistical highlight on his tight end resume, he is the most proven player on the roster at the tight end position.
After that? Well, it looks like a lot of competition.
The betting favorite
Having just drafted John Bates in the 4th round out of Boise State, it's highly unlikely that the WFT would cut him this year. Besides, he appears to be a well-rounded player who is an eager and fairly talented blocker as well as a receiver with reliable hands, if somewhat limited route running skills.
Aside from Logan Thomas, there are only two tight ends on the roster with any meaningful playing time in the NFL, and the two of them were teammates in Kansas City last year. Fate, or Ron Rivera at least, has thrown the two of them together again.
The two players are Deon Yelder and the newest member of the WFT roster, Ricky Seals-Jones.
While, at a glance, Ricky Seals-Jones seems to have the edge in experience and career production, in head-to-head competition in Kansas City, where the two were on the roster together for only a single season, Yelder clearly won the battle. In fact, Yelder had more targets than any TE on the Chiefs roster not named Travis Kelce in 2020.
There's one other player who can't be overlooked, and he's something of a wild card. Sammis Reyes is a project -- a basketball player who is trying to leverage his incredible physical gifts and athleticism into a role as an NFL tight end despite having never played competitive football in his life.
Reyes is from Chile, and came to the US as a teenager to pursue the dream of playing in the NBA. When that didn't materialize, he shifted his sights to the NFL and signed with the Washington Football Team ahead of the April draft.
It would be an incredible accomplishment for the 25-year-old to make the team, but the 6'5", 260 pound Reyes is so incredibly athletic that it's possible the coaches could try to 'protect' him by keeping him on the 53-man roster rather than trying to stash him on the practice squad.
Training camp and preseason will go a long way towards sorting out the depth chart, but today's extension of one of Washington's key veterans will keep him around through 2024, and it gives him well-earned security for the first time in his pro football career.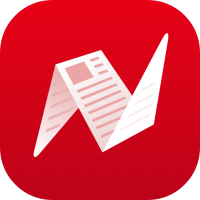 This is original content from NewsBreak's Creator Program. Join today to publish and share your own content.