With the Washington Football Team Training Camp opening up in Richmond, Virginia this week, the excitement for the upcoming season should build quickly. Expectations for the team, led by head coach Ron Rivera, are high, with national media pundits endorsing Washington as a favorite to win the NFC East division and make noise in the playoffs.
Read: Details about the 2021 Richmond Training Camp
The team roster appears to be the deepest in recent memory. The defense, which finished the 2020 season ranked 5th in the league, has improved with the addition of free agent CB William Jackson III and safety Bobby McCain, the drafting of LB Jamin Davis and CB Benjamin St-Juste, the return from injury of DT Matt Ioannidis and safety Landon Collins, and the maturation of last year's rookie of the year, DE Chase Young.
Offensively, the team has added players at the wide receiver, tight end and offensive line positions, but the biggest change is at the quarterback position, with last year's NFL Comeback Player of the Year, Alex Smith, having retired, and 16-year veteran Ryan Fitzpatrick joining the team via free agency.
Below, you will find a depth chart for the 91 players under contract, followed by some positional notes and links to articles about many of those players.
Defensive backs
The player who may catch readers' attention most immediately is Kamren Curl, who is listed on this depth chart, not as a strong safety, but as a nickel cornerback. No one else lists Curl this way, but you can read my reasoning by clicking here.
Related: So, what exactly is a 'Buffalo nickel', and why should Washington football fans want to know about it?
Free safety: It seems as if veteran Bobby McCain, signed from the Dolphins this offseason, is the favorite to win the starting free safety position this season, though that will be decided by camp competition. Two long-time Washington players, Deshazor Everett and Jeremy Reaves will compete against each other for a spot on the regular roster, with the loser probably bound for the practice squad. Though Reaves is younger, Deshazor Everett has the advantage of having been the team's special teams captain.
Strong safety: Most observers see a competition between Kam Curl and Landon Collins for the starting role. I don't expect that. Collins is returning from an October Achilles injury, and as soon as he is healthy, he will be the starting strong safety; his $14m per year contract and All-Pro pedigree almost demand it, and defensive coordinator Jack Del Rio has confirmed that Collins is the starter. Curl will see the field at a variety of postitions, including slot corner, backup free safety & strong safety, and he will be on the field in 3-safety looks.
Related article: What's the story with Washington's safeties?
Cornerbacks: Veteran William Jackson III, signed as an offseason free agent from Cincinnati, should take over as the team's #1 boundary corner. Returning veteran Kendall Fuller has the flexibility to play the boundary, the slot or free safety positions, and he should see time at all three spots this season. Part of the reason that Fuller may move around a bit more than he did last year has to do with third-round draft pick, Benjamin St-Juste, who is a big (6-3, 200 pounds) cornerback who is ideally suited to playing press man coverage on the boundary. The rookie should see his snap counts increase as the season progresses.
Read: The minicamp reports on St-Juste are just incredible
With the departure of Fabian Moreau in free agency this offseason, veteran Darryl Roberts, who was signed as a free agent from the Lions, should be the top backup, as he is capable of playing every cornerback position as well as safety. Jimmy Moreland, "the people's corner", will make the team, either as the starting slot corner or the primary backup at that position. The real battle at the backup position is likely to be between long-time Washington players Greg Stroman and Danny Johnson. As with the safety competition, I expect special teams to be the deciding factor here, and Johnson's good work as the kick returner in 2020 should provide him with the important edge.
Link: Which cornerbacks 'on the bubble' will make the Washington roster?
Linebackers
Washington's first-round pick in this year's draft was Jamin Davis out of Kentucky. Though he was a late-riser among mock-drafters, head coach Ron Rivera said immediately after the draft that Davis had been on Washington's radar throughout the process. In the months since the draft, expectations have risen nationally for Davis, and he is one of the early favorites on betting sites to earn defensive rookie of the year honors in 2021. Even as a rookie, Davis is expected to be an every-down linebacker with the ability to play all the second-level positions.
Read: Jack of all trades: position flex allows for creativity on both sides of the ball for the Washington Football Team
The other two names to know are Cole Holcomb and Jon Bostic. Holcomb is a 3rd-year player who saw his role develop from a backup linebacker at the start of the 2020 season to an every-down starter by the end. He should have the starting strong side (SAM) linebacker spot nailed down. Jon Bostic was an every down player last season, but with the drafting of Davis, the 30-year-old middle linebacker may see his snap count reduced if he comes off the field in nickel coverage in 2021, which seems likely.
Related articles:
Ron Rivera, Jon Bostic, Chase Young, team leadership, and winning football
Cole Holcomb: Washington's SAM is ready to launch
Key backups at the linebacker position are 2021 veteran free agents David Mayo and Jordan Kunaszyk, along with returning 2nd year player Khaleke Hudson, all of whom will be strong special teams contributors as well.
Defensive Line
Defensive tackles: There's really no mystery here at all. Washington may have the best group of interior defensive linemen in the game with Jonathan Allen, Daron Payne, Matt Ioannidis, and Tim Settle. No other players on the roster really have a chance to break into this group unless there is a significant injury. Even then, it may not happen. When Ioannidis was lost to injury in Week 3 of the 2020 season, the team played the rest of the season with just three DTs. The only surprise here might be that I have listed Matt Ioannidis ahead of Jonathan Allen. In 2019, when both were healthy, Ioannidis got more defensive snaps than Allen -- a trend that continued in Weeks 1 & 2 last season when both players were healthy.
Read: The return of Matt Ioannidis
Defensive ends: Washington starts two of the NFL's best defensive ends in Montez Sweat and Chase Young, but a lot of depth was lost when three veterans -- Ryan Kerrigan, Ryan Anderson and Nate Orchard -- all left the team when their contracts expired at the end of the 2020 season.
Read: Who is Washington's best defensive end?
What's left is a collection of five 7th round draft picks. James Smith-Williams and Casey Toohill were both on the 2020 regular season roster. Rookies William Bernard-King and Shaka Toney were among Washington's Day 3 draft picks at the start of May. The fifth is 2020 practice squad member, Jalen Jelks. I wouldn't be surprised if Jelks is among the first group of casualites to be cut following the first preseason game, but the competition between the other four players for two or three backup roster spots should be intense and entertaining during the preseason. Shaka Toney may have an advantage in that he is expected to cross-train as a backup strong-side linebacker (SAM); his added positional flexibility may give him added value and an advantage in final roster cuts.
Related: Should Penn State DE Shaka Toney convert to strong side linebacker?
Tight Ends
There's no real mystery about the starting tight end for the Washington Football Team -- it's last year's breakout surprise, Logan Thomas. I would say that even 4th round pick John Bates from Boise State is a lock to make the 2021 roster.
Highlight: Film review of rookie TE John Bates: 9 plays against Utah State
There is one mystery and a key competition to be found at the tight end position, however.
The mystery is basketball-player-turned-tight-end, Sammis Reyes. The young Chilean who attended college in the U.S. with hopes of becoming a professional basketball player, signed on with Washington ahead of the draft after coaches saw him at a pro day organized through the International Player Pathway program. Reyes says he signed with Washington because his family (and his girlfriend's family) lives in the DC area.
More on the player: Sammis Reyes, Washington's new tight end, explains his incredible journey from being a teenager in Chile to the NFL
Reyes will be a project, but he has a reputation for being both intelligent and a very hard worker. The mystery is whether Reyes, who has never before played competitive football, can learn enough to transform his potential into actual on-field skill sufficient to get him onto the team's regular roster. I think he's an extreme long-shot for the 2021 season, and will almost certainly end up on the practice squad, but if he develops very quickly, he could be a pleasant surprise.
Related: The WFT tight end room is crowded again with the addition of another free agent
The key competition will be between two veteran free agents, Deon Yelder and Ricky Seals-Jones, both signed this offseason from Kansas City, where they were teammates under Andy Reid with the Chiefs. One of them is likely to win the competition and land on the regular roster while the other seems destined for the practice squad or another team. My money is on Yelder, but this should be a compelling position battle that will play out during the preseason.
Wide receivers
There are three roster locks at the wide receiver position: third-year receiver Terry McLaurin, veteran free agent Curtis Samuel (who was McLaurin's teammate and roommate at Ohio State), and rookie 3rd round draft pick, Dyami Brown. Terry is the unquestioned #1 receiver on the team, but it's unclear whether Samuel will line up primarily in the slot, where he had so much success in Carolina last season in Jeff Rhule's offense, or whether he will primarily line up wide, opposite McLaurin, which would mirror the way the current WFT coaching staff used him when they were together in Carolina previous to the 2020 season. While Dyami Brown is sure to be on the roster, he may not see a high volume of offensive snaps at the beginning of the season; offensive coordinator Scott Turner may choose to work him into the offense carefully, increasing his workload as Brown becomes increasingly familiar with the offense and more experienced in playing against NFL defensive backs.
Post draft report: Washington may have gotten the steal of the draft with UNC WR Dyami Brown
There is less certainty about the second tier of receivers. Adam Humphries is a skilled slot receiver who has played with QB Ryan Fitzpatrick before -- the two were together in Tampa Bay, where Humphries was a favorite target of Fitzpatrick's. But the receiver has been injury-prone and he has no contract guarantees, so he will have to earn his spot on the roster. His ability to play special teams and excel as a returner (something he hasn't done for the past few seasons) may be the key to whether or not he makes the final roster. He will face competition from Washington veteran Steven Sims and punt return specialist DeAndre Carter.
Roster preview: Washington's new punt returner may surprise a lot of fans
The receiver outside of the three roster locks who seems most likely to secure a roster spot is the 6'5", 214 pound 4th year receiver out of Alabama, Cam Sims. After toiling for a couple of seasons primarily on the practice squad in Washington, Sims appeared to break through in the latter part of the 2020 season, when he was targeted 44 times and accounted for over 400 receiving yards in the final 8 regular season games. Sims was also the leading receiver in the playoff game againt Tampa Bay, with 13 targets, 7 catches and 104 yards.
Third-year receiver, Kelvin Harmon, who missed all of last season with a torn ACL seems to have a good shot at making the roster if he is healthy, while another player who was injured for most of the 2020 season, Antonio Gandy-Golden, looks to be a dark horse candidate for a roster spot, seemingly headed for the practice squad after being drafted in the
Offensive Line
It's certain that Chase Roullier will start at Center and Brandon Scherff at right guard.
Charles Leno seems to be on track to start at left tackle.
At right tackle, it appears as if rookie Sam Cosmi will get the starting role if he develops quickly enough, but returning veteran Cornelius Lucas may be the starter at the beginning of the season if Cosmi needs more time.
Position group review: Washington's OL: what we know, what we can guess, and what we will have to wait to find out
The most interesting position battle of training camp may come at the left guard position, where last year's starter, Wes Schweitzer, will battle the 2019 starting LG, Ereck Flowers after Flowers spent the '20 season with the Dolphins, and last year's 4th round draft pick Saahdiq Charles. Chances are good that, although only one of these players will start, all three of them could potentially make the final roster.
Running back
It seems all but certain that last year's duo of Antonio Gibson and J.D. McKissic will return in 2021 as the primary backs.
Related article: RB Gibson poised for breakout season
The coaches seem to love the other veteran returning from last year's team, Peyton Barber, though most fans are less enamored with the short-yardage back. Reports say that Barber has lost weight and wants to compete for a bigger role.
Undrafted free agent Jaret Patterson has quickly established himself as a favorite among fans. The rookie out of Buffalo is short but powerfully built, and many fans mistakenly think he is a 'scat' back or a third-down specialist. Quite to the contrary, Patterson has very little experience catching the ball and established his reputation as an explosive and dominant runner during his college career. He is hoping to either unseat Peyton Barber or make the team as a 4th running back, both of which seem equally likely possibilities.
More about Jaret Patterson: WFT has a new running back, and he used to be teammates with Chase Young in high school
Lamar Miller rounds out the group. He is an experienced and accomplished veteran running back, but he hasn't played many meaningful snaps since the 2018 season. In six season, between 2013 and 2018, Miller rushed for over 5,000 yards, added another 1,500-plus receiving yards, and scored 39 touchdowns, and the coaches re-signed him this off-season after he spent a month with the team in 2020, so I think he's got a reasonable shot at a roster spot. However, at 30 years of age, this may be his final chance to make an NFL roster.
Feature article: Lamar Miller is actually a pretty good running back who could win a job this preseason
Quarterback
Ryan Fitzpatrick comes into training camp as the team's #1 signal caller, but there are two players who hope to unseat him, or at least earn the backup role.
Last year's late season transient phenom, Taylor Heinicke will be trying to extend his Cinderella story in Washington by making the team and getting on the field again as the signal caller for Scott Turner's offense.
Kyle Allen will be hoping to make his own mark by returning from injury to continue his career as a backup / borderline starting quarterback.
Position review: The 2021 quarterback position is a Rorschach test for WFT fans
Outside of the left guard position, this may be the most interesting and most entertaining position competition, not only during training camp, but, with the track records of Fitzpatrick, Heinicke and Allen, potentially right through the regular season and, perhaps, even into 2022.
Stay tuned for the fun!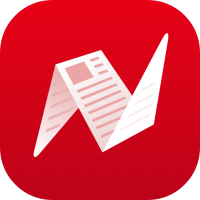 This is original content from NewsBreak's Creator Program. Join today to publish and share your own content.