NFL Top 100 will air during the 2021 offseason as a lead up to the start of the Regular Season. The first episode airs on Thursday, July 15th. For the eleventh consecutive year, current NFL players have voted to determine the top 100 players in the NFL.
This year, Washington is guaranteed to have a player on the list -- last season's defensive rookie of the year, Chase Young.
When I say that it's guaranteed, I'm not making a prediction -- NFL Films has already told that he'll be on the list in a promotional clip released this week on social media. The only mystery is where the second-year defensive end will appear on the list.
As a rookie last year, Chase Young stepped up into a leadership role with the team while playing at an extremely high level.
Leadership
Head coach Ron Rivera was asked what made Chase Young a leader in his rookie season. It is unusual for younger players – rookies, in particular -- to take on a leadership role of the magnitude that Young did. He was, after all, elected a captain by his teammates. Ron Rivera explained.
He does things the way you're supposed to. He does things the way a leader does. You know, when he practices, he tries to be first in everything; when he's in the workouts, he's trying to be first with the workout. Then, when, when we're in the game, he's constantly going with energy on the field, comes to the sideline, they go through the corrections, and then, as soon as they're done, he's back over by the coaches, cheering on the offense; he's cheering on the special teams, and when somebody makes a point, he's one of the first guys to greet him. It doesn't matter whether it's a defensive guy, an offensive guy, or special teams, he's always doing those things.
So, when, when one of your better players does those types of things. It doesn't matter who they are. Everybody starts to react. He's got an infectious personality too it's very positive. It doesn't matter what the score is he believes we have a chance. And that also [matters] to his teammates.
What stands out to me here is how little emphasis Ron Rivera places on what Chase Young does on the field during the game. Instead, he focuses on how Chase Young behaves on the sideline, in the weight room and in practice. At just 22 years of age, Young has shown impressive maturity and leadership.
But Young is also a helluva player on the field as well.
On field production
In 2020, Chase won defensive rookie of the year, and his production was impressive. It seemed as if it would have been nearly impossible for Chase Young to live up to the incredible expectations that were placed on him last year when he was drafted #2 overall by Washington, but he managed to do it.
Young recorded 7.5 sacks and 12.5 tackles for loss. He defended 4 passes, forced 4 fumbles, and recovered 3 fumbles, returning one of them for a touchdown. He did all this while often drawing double-teams from the opposing offense.
In 2020, Young was a dominating force that made other players around him better. That was when he was a rookie; now that he knows what to do, he should hit the ground running in 2021 and have an even better season. It seems his peers in the NFL agree -- Chase Young is one of the top 100 players in the NFL already, and he's just getting started.
Chase Young is a leader on and off the field; he is a player that Washington fans can be proud of, and he will continue to be a dominating force for the burgundy & gold for years to come.
NFL Top 100 can be streamed live on the NFL Network live stream. More ways to watch NFL Network can be found here.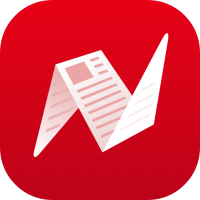 This is original content from NewsBreak's Creator Program. Join today to publish and share your own content.