Daryl Roberts is an established NFL cornerback, but lives in that hazy region of being not-quite-a-starter but more than just depth...a solid backup with the ability to start if needed. In this respect, he's probably the perfect replacement for Fabian Moreau, who left in free agency earlier this offseason.
Roberts (6'0", 182 pounds) has appeared in 67 career games for the Jets and Lions, with 31 starts, and has totaled 203 tackles, 33 passes defensed, four interceptions, five tackles for loss and one quarterback hit. In 2020, he played in 11 games with five starts with the Detroit Lions and recorded 39 tackles, six passes defensed, one interception and one tackle for loss.  He also plays in all phases of special teams.
Head coach Ron Rivera values versatility, and Roberts' experience and positional flexibility should be key factors in his ability to make the final roster come September.
Roberts' versatility was clearly on display during his 2018 campaign with the Jets. After playing sparingly the first quarter of the season, Roberts started five games at cornerback in place of the injured Trumaine Johnson. Two weeks later, he stepped up and played free safety for five games with Marcus Maye sidelined.
"You never know when you're going to get your opportunity," Roberts told the New York Post at the time, "but the only thing you can do is prepare for it and make sure you're ready when it presents itself."
Roberts admitted playing corner and safety are "kind of opposite," and that prior to Maye's injury, he had not lined up at safety since college. But as a former seventh-round pick, he knew position flexibility would be his clearest path to playing time. So, once he learned the cornerback responsibilities in the Jets' system, he started taking notes on other positions.
In this respect, he will fit right in with the rest of the Washington DBs. Free safety Bobby McCain is a converted cornerback who can play in the slot; starting CB Kendall Fuller, like Roberts, spent a lot of time filling in at safety due to injury when he played in Kansas City; second-year DB Kamren Curl played some cornerback in college and was asked to line up at just about every position possible for a DB in Jack Del Rio's scheme in his rookie season.
If Fuller, Jackson or rookie Benjamin St-Juste gets hurt or needs to take a break for a few plays, Roberts is a capable boundary corner. He is also a capable starting nickel back, as he spent nearly half of his time defending the slot with the Lions in 2020. As mentioned above, he even has 380 career snaps at free safety under his belt, and he also lined up for snaps in every phase of special teams last year: punt coverage, punt returns, kickoff coverage, kickoff return, and FG/PAT units.
With Fabian Moreau departing during free agency, Washington needed a defensive back who could fill in at a variety of spots. Roberts is that player.
He's also the oldest member of the secondary at 30 years of age, so he can provide valuable experience and leadership to his younger teammates and make sure everything in the backend is running smoothly. That will be crucial as Washington looks to improve on its very strong passing defense from a year ago.
I expect Roberts to make the final 53 as one of 10 or 11 defensive backs on the roster due to his skill as a backup with starting capability, his experience, his positional flexibility and his willingness to play special teams. Be prepared to hear his number called regularly in the 2021 season.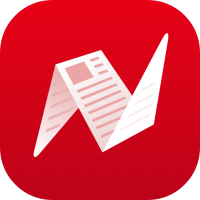 This is original content from NewsBreak's Creator Program. Join today to publish and share your own content.