Imagine if your fifteen-year-old daughter came home with a twenty-five-year-old man that she introduced as her date. The situation represents every parent's worst nightmare.
You can try to prohibit your daughter from seeing such a person, but that might come at the risk of destroying your relationship. If you push too hard and your child decides she must sneak out, there's the chance that you put her at greater risk than if you had said nothing.
While it's clear that the older man is a predator, your daughter might not see it that way. Rebellion against parental authority is a natural element of growing up. No matter what happens, it seems impossible that your child will emerge from the scenario undamaged.
In popular culture, there are plenty of examples of how to handle this situation. Unfortunately, most of those solutions are not things that you can employ in the real world. You aren't allowed to chase somebody with a shotgun, and that probably wouldn't be effective anyway. It is against the law to physically attack a person unless you are forced to defend yourself or others from immediate aggression.
The situation becomes more complicated when you consider that the United States is a society of divorce. What happens when the child's father is absent? What happens if the man your daughter brings home is both larger and physically stronger than you?
Even if you try to call the police, the police might inform you that they cannot do anything until a crime has occurred. It's not illegal for an adult to hang out with somebody underage.
All parents have a responsibility to protect their children. In many ways, predators have advantages that parents might not be able to answer.
As children enter their teens, it becomes natural for them to develop an interest in dating and romantic relationships. Older individuals have a natural charisma and an appearance of worldliness that might seem attractive to a young person.
It works to the advantage of the predator if you engage in a response that leads to open rebellion on the part of your child. Predators want the parents to appear as the enemy.
Perhaps the best thing to do is to take the predator aside, where your child cannot hear, and remind him that many states do not have a statute of limitations on felony sexual abuse. This means that if your child becomes angry at the predator at any time in the next few decades, you will be there to make sure charges are filed.
The best-case scenario is that the predator ceases contact with your child, and your child maintains her trust with you. In the age of social media, it has only become easier for predators to have access to your children.
Parents must be diligent against these dangers, but they must also be mindful about how to proceed in a way that doesn't magnify the danger. It is possible to take action to protect your child and preserve your relationship of trust.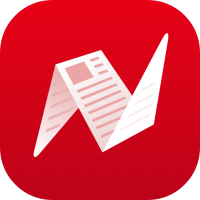 This article is original content from NewsBreak's Creator Program. Join today to publish and share your content.