Sometimes it's hard to believe, but even movie stars feel insecure about their looks. Nobody is perfect. Maybe you think your nose is too big or your eyes are too close together. It doesn't matter how many people tell you that you are beautiful. All it takes is one criticism to feel insecure about your appearance.
No matter how much you exercise or how strictly you follow your diet, there will always be something about your body you don't like. This is an unfortunate fact of life. Everybody feels this way. When you find a healthy relationship, you'll get on the path to making peace with your insecurities.
Narcissists are selfish people who wish to wield absolute control over their romantic partners. One of the best ways to maintain control is to break down a person's self-confidence. No matter what you do, you will never be good enough for a narcissist. Their objective is to make you fail because it keeps them in control.
Narcissists know that everybody feels insecure. In a healthy relationship, your partner tries to help you overcome your insecurities. Healthy relationships are not superficial. When somebody is in love, they appreciate everything about their partner and help them become stronger and more confident.
A narcissist fears a strong and confident partner. A strong and confident person is unlikely to tolerate a narcissist's selfish behavior.
Narcissists are good at disguising their hurtful comments and behavior. They know better than to use direct insults. A direct insult is obvious and alerts the victim. Instead, narcissists will use passive language and behavior to erode your self-confidence.
For example, if you try to improve your fitness by running, a narcissist will find subtle ways to discourage you. They'll never congratulate you for finishing a half-marathon. Instead, they'll ask pointed questions about your time and compare it to the winner's time.
Finishing a half-marathon is a tremendous achievement. An amateur athlete who has work and family obligations cannot be expected to run as fast as a professional athlete. It is absurd to compare the time of a person who runs for fitness to the time of a person who runs professionally. But narcissists will do so to make you feel like a failure.
Their objective is to get you to stop running because your pursuit of personal health feels like a threat.
Narcissists will only encourage you when you engage in self-destructive behavior. They will try to sabotage any effort you make to improve yourself.
Everybody has the same vulnerabilities. We all feel insecure about our appearance and our weight. It takes strength and support to make an effort to improve ourselves. It's easy for controlling people to discourage you from making the effort to improve as a person.
Narcissists try to present their controlling behavior as an example of love. They'll tell you that they love you even though you are ugly and fat. They want you to feel grateful to them for the sacrifices they make for you.
These kinds of comments break down your self-esteem so you never even consider that you deserve better. By exploiting vulnerabilities, narcissists can establish a relationship of control that is difficult to escape.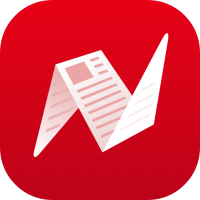 This article is original content from NewsBreak's Creator Program. Join today to publish and share your content.