The worst part about having a relationship with a narcissist is that they never seem to end. Whether it is a romantic partnership or a family member, a narcissist will always act to sabotage your life.
A narcissistic philosophy is doomed to fail. A person who doesn't recognize mistakes will not grow. This means that there is a limit on how much they can achieve. They believe a marriage cannot endure longer than five or ten years. They learn that they need to quit their jobs after a certain amount of time.
Narcissists tend to collect a string of personal and professional failures. Subconsciously, they anticipate that their relationships will start to go bad after a set amount of time. They establish an escape strategy that allows them to get away with minimal damage. The escape strategy is also the reason the relationship ends.
A narcissist will look back on the ruins of a relationship and consider themselves clever for getting out in time. In truth, they were not clever at all. Instead, they destroyed the relationship through their selfishness.
Everything a narcissist does is designed for short-term gain. The problem with narcissistic thinking is that it completely undermines any chance of long-term growth.
Those who are fortunate enough to escape from a narcissist are free to pursue a healthy relationship.
Unfortunately, a narcissist cannot stand to see you happy. Your happiness contradicts their belief that you were the problem in your previous relationship.
Narcissists often conclude that to be happy themselves, they have to work to make sure the people around them are unhappy. They cannot stand to tolerate anything that goes against their delusion.
The fixation on others is the fundamental weakness of a narcissist.
People who succeed in life are the first to understand that you have the greatest amount of control over yourself. Attempting to control others does not provide a good return on your investment.
If you worry about yourself and focus first on the mistakes that you are making, you'll find the greatest success.
Narcissists refuse to recognize their own mistakes, and so they end up bitter and frustrated with the world. But just because a narcissist is committed to a delusional philosophy doesn't mean they are not dangerous.
As their failures become more obvious, a narcissist will become more desperate. They will do everything they can to hurt you as much as possible every time they contact you. The wounds they inflict can add up and have a detrimental effect on your life.
Remember, the narcissist's only objective is to destroy you so that they can feel better about themselves. You have no obligation to maintain contact with a person who only wants to sabotage your life. The best thing you can do is make the narcissist recognize they have to change. The only way to do this is to cut them out of your life forever.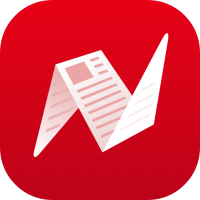 This is original content from NewsBreak's Creator Program. Join today to publish and share your content.