Selfish and controlling people do not understand boundaries. This is a problem when you are in a relationship with them. They still try to control you even after you break up with them.
Controlling tactics that narcissists use can be anything from stealing food off your plate to limiting your contact with friends and family. They know how to play on your vulnerabilities to make you dependent on them.
It can be difficult to separate from a narcissist. They control their victims both physically and emotionally. The longer you are with a narcissist, the more control they take. By the time you recognize you are in an abusive relationship, it can be too late to do anything about it.
One of the defining characteristics of a narcissist is that they never admit defeat. They also will not recognize evidence of their wrongdoing. The narcissist doesn't want to see you happy because that would be an admission of failure. Instead, they cling to the belief that you are miserable and that they are the only ones who can help you.
Even if a victim manages to escape a narcissist and get on with his or her life, the narcissist might still try to harass them. This can include stalking them on social media or making other unwanted contacts.
A narcissist might approach their former partner's new boyfriend and girlfriend and begin telling lies. They'll do their best to undermine your character. They'll also try to sabotage your professional career.
A narcissist might even go so far as to take legal action against a former partner. This can come in the form of baseless accusations. Baseless accusations can be difficult to disprove, and formally making such accusations can be damaging.
Life is already difficult enough without having to deal with the attacks of a narcissist. Narcissists like to plan their attacks so they inflict maximum damage. If you are already having a bad day, the added stress of a narcissist's actions can be devastating.
Narcissists have the power to completely ruin a person's life. They are so obsessed with their selfishness and the need for control that they can push former partners to the brink of self-destruction.
The best thing you can do to combat the attacks of a narcissist is to surround yourself with a strong community. Narcissists will often try to bully their victims with empty threats. If a narcissist threatens you with legal action, you should not hesitate to establish a relationship with a lawyer.
Rational people have a difficult time comprehending the behavior of narcissists. Most people are preoccupied with fulfilling their responsibilities at work and home. They don't have the time to engage in hurtful acts and would prefer to remain out of the legal system.
Narcissists count on this non-action. The legal system is designed to work in the favor of the victims. Once you recognize a former partner shows signs of being a narcissist, you should not hesitate to use the legal system against them. A narcissist will continue to bully you until you take appropriate, legal action.
You have a right to get on with your life and find happiness. You have no obligation to endure the continued harassment of a narcissist. Seek legal help and get the peace you deserve.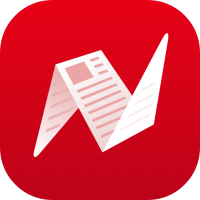 This article is original content from NewsBreak's Creator Program. Join today to publish and share your content.