If you've been on the roads in Chippewa Falls over the last few weeks, you might have noticed that there have been a lot of GMC Motorhomes on the road lately. GMC Motorhomes are distinctive recreational vehicles that were popularized in the Bill Murray comedy Stripes from 1981.
In the film, a GMC Motorhome was transformed into the EM-50 Urban Assault Vehicle. In real life, the GMC Motorhome is one of the most popular recreational vehicles to ever grace American highways.
GMC Motorhomes feature a sleek, futuristic design and have remained popular throughout the years. They were originally built from 1973 to 1978. Today, organizations such as GMC Motorhomes International (GMCMI), allow collectors to get together and celebrate their restored GMC Motorhomes.
A GMCMI convention is currently taking place at the Northern Wisconsin State Fairgrounds and is scheduled to continue until September 30th. Motorhomes have come from all over the country and are parked on the grounds to enjoy a week of camping.
GMCMI was formed back in 1982 and has approximately 1,000 members. The club is provides its members with camaraderie and technical information on how to restore and maintain these classic American vehicles.
The United States has always been a car driven society. From the famous 1973 film American Graffiti to the modern Fast and the Furious franchise, cars have long been a symbol of American individualism. In some ways, it could be stated that the car took the place of the horse, but Americans remain wandering cowboys set on exploration.
Part of the appeal of the GMC Motorhome is that the vehicles fit in with this tradition. General Motors is a distinctly American company with its headquarters in Detroit, Michigan.
The GMC Motorhome is a unique vehicle. It is front wheel drive with a fully integrated body. In some ways, they represent American engineering its finest. The fact that many of these vehicles are still on the road after more than 40 years of service is a testament to their quality.
GMCMI refers to itself as a family. Chances are, if you are out driving a GMC Motorhome and you see another at a gas station, you might stop and have a chat with the driver.
Right now the residents of Chippewa Falls have the opportunity to take a drive through the Northern Wisconsin State Fairgrounds and see a unique gathering of classic vehicles. If you or anyone you know has ever considered purchasing a GMC Motorhome, now is the perfect time to talk with some experts who know the vehicles inside and out.
For more information on GMC Motor Homes International (GMCMI), click here.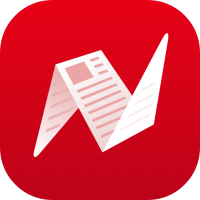 This is original content from NewsBreak's Creator Program. Join today to publish and share your own content.