Families in the Chippewa Valley with children in the public school system have become accustomed to receiving regular updates on new Coronavirus cases. Recently, the Chippewa Falls Area School District reinstated a mask mandate for all teachers and students to help combat the pandemic.
In addition to Coronavirus, Wisconsin finds itself entering cold and flu season. The result is that an already overburdened health care system is finding it has even more work to do.
Reasonable protocols have been put into place at area urgent care centers. Anyone who visits a local health care provider is urged to wear a mask and respect social distancing.
The Lake Hallie urgent care facility is currently not accepting walk-ins. Instead, you have to call in advance and schedule an appointment. The problem with this system is that many users report having to wait fifteen minutes or more on the phone before they're ever able to talk to a representative.
To make matters worse, after you schedule the appointment, you have to arrive at the center and call the number again before you are seen. This can result in another extended waiting period while the patient is put on hold.
One individual at the Lake Hallie center said that even after making the second call and getting checked in, she was obliged to wait another twenty minutes for a confirmation phone call. When this individual did not receive her call, she felt compelled to enter the building.
Masks are available at the front door of most health care centers, but many visitors decline to wear them.
Now, more than ever, it's important for parents to be mindful of the health of their children. It has become more difficult to see a doctor, and it's also important that children that are ill are not sent to school where they might infect others.
Strep throat commonly costs students a lot of school days this time of year. But once your child has tested negative for both Strep throat and Coronavirus, there are still many other airborne illnesses that could affect your child's health.
A simple cold can lead to sinus congestion. Sinus congestion, in turn, can lead to a sinus infection or an ear infection. Such infections can become serious and need to be treated by a doctor immediately.
It's important not to assume that just because your child does not have Coronavirus, he or she is in the clear. Take your child's temperature regularly, and listen to them if they complain of a sore throat, trouble breathing, nausea, or other aches and pains.
Public health is a community objective. When our health system is overburdened, it's important that everyone does their part to ensure a safe and healthy community.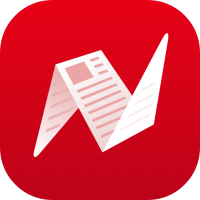 This is original content from NewsBreak's Creator Program. Join today to publish and share your own content.