A relationship with a narcissist is like smoking. At first, there is a rush. It's only after years and years that you start to develop health issues.
Narcissists know how to turn on the charm. They can appear powerful and competent. It's easy to fall into the trap of believing the image they present rather than the reality.
In any relationship, you eventually see your partner going through a hard time. People lose jobs, or family members pass away. It's a natural part of life to feel broken and vulnerable.
But a narcissist considers any sign of vulnerability to be a weakness. They pretend that they are winning even when the facts do not support that belief.
Narcissists prefer to project strength at all times. They won't even admit a minor mistake because they see that as a sign of weakness. The phrase "I'm sorry" is not in their vocabulary.
At the beginning of a relationship, you avoid tension. You let the conflict go. It's only after years of repeated failures that you start to question the reality of the narcissist's powerful image.
It's not as simple as saying that narcissists are liars. The truth is much more complicated. What's happening is that narcissists develop a delusional perception of reality. They learn not to acknowledge the parts of reality that conflict with their self-concept.
Many narcissists develop a personal manifesto that justifies their behavior. It's a complex narrative that only records the parts of reality they wish to recognize. If you challenge them on their beliefs, they will become angry.
People in relationships with narcissists subconsciously learn what subjects are acceptable and what subjects are off-limits. Avoiding discussion points that are off-limits becomes an involuntary response.
It can be scary how easy it is to train yourself to do something without consciously thinking about it. Consider the example of driving home from work. Sometimes you become lost in thought and arrive at home without any memory of how you got there.
Similar involuntary thought patterns develop when you're dealing with a narcissist. You learn to avoid the topics a narcissist finds offensive. Subconsciously, you start to believe that these topics are offensive.
This involuntary learning teaches you that the narcissist's belief system is justified. If you maintain a relationship with a narcissist for long enough, you might even start to adopt some of their behaviors.
Insecurity drives narcissists. They want to feel control because they are afraid people will leave them. One way to ensure that their partner can never leave is to turn them into a narcissist.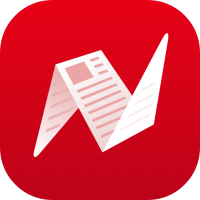 This article is original content from NewsBreak's Creator Program. Join today to publish and share your content.