Abusive relationships can have a toxic effect on the rest of your life. Even when you remove the abuser from your life, their prior actions can still influence your future behavior.
Therapists will often stress the importance of forgiving those that have done you harm. It does no good to carry around the weight of resentment. However, it's equally important to stress that you have no obligation to open yourself up to further injury.
One of the problems with narcissists is that they seem incapable of ever admitting that they are wrong. They deny that their behavior is hurtful. They often try to blame their victims for being too sensitive.
Another effect of this behavior is that the narcissist has no incentive to attempt to stop hurtful behavior. The result is that they continue to subject you to the same treatment.
Narcissists try to make you think they have control. They do this by equating forgiveness with tolerance. It is uncommon for narcissists to admit mistakes. This behavior stops the healing process.
It is difficult to emerge from an abusive relationship with a narcissist with a healthy state of mind. Lingering feelings of frustration and anger can make it difficult to form healthy relationships. After being abused, many victims find it is hard to trust other people.
One of the ways to rid yourself of these lingering feelings is to forgive the narcissist. It's important to emphasize that this does not mean you open the door to returning to the narcissist.
Forgiving an abuser is not a justification for abuse. Instead, it is the process of letting go of your lingering anger. Forgiving allows you to understand why narcissists are committed to abusive behavior.
Forgiving an abuser gives you the power to be free of the hatred you carry for them. This action allows you to approach new relationships with a clean slate. Forgiveness is the permanent removal of the influence of a narcissist.
Forgiveness is a personal choice, so there is no need to tell the narcissist that you forgive them. It also does not mean that you approve of their behavior. Finally, it does not mean that you want to see them again. You are just removing them from your headspace.
Forgiveness is the first step of repairing a relationship. It is not the last step.
The abuser must also make changes to heal. A relationship will not improve until the abuser recognizes hurtful behavior and tries to make amends.
Do not allow a narcissist to influence your thinking. Forgiving a narcissist gives you control. Forgiveness allows you to pursue healthy relationships.
Forgiving somebody does not mean you wish to remain in a relationship with them.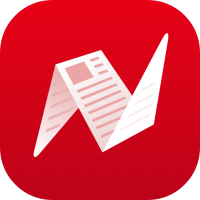 This article is original content from NewsBreak's Creator Program. Join today to publish and share your content.