The Chippewa Falls Public Library offers a variety of terrific services for the area. It is truly a community center and offers family activities, featured guest speakers, and more.
Many people are surprised to discover the local library has electronic devices like Kindles and IPads available for rent. They even offer an electric guitar and a ukulele. Finally, the library also features a wonderful selection of books, movies, magazines and audio books.
In order to better serve the community, some renovations to the front entrance are scheduled to begin on Monday, September 27th. These renovations could last as long as two weeks. While the work is being done, access to the building will be limited. However, the library staff is working hard to make sure the community will still have access to their services.
During the renovation, library card holders will be able to pickup their holds at the Bay Street garage entrance. This entrance is right next door to Martell Tire Service.
You will be able to schedule pickups by calling (715) 723-1146, or by emailing curbside@mycfpl.org.
A library card will still be required for library use. If you do not currently have a library card, it would be advantageous to get one during the last few days of normal operation prior to the renovations.
In addition to books, library members will still be able to take advantage of basic printing services, but coping and faxing services will not be offered. The Bay Street garage entrance will not have an "after hours" drop off, but no items will be due while the renovations are limiting building access.
Hours will be from 9AM to 7PM Monday through Thursday, 9AM to 5:30 PM on Friday, and 9AM to 1PM on Saturday.
The Chippewa Falls Library has a very conscientious and talented staff. The library director, Joe Niese, has written a variety of well respected biographies of golden era baseball and football players. The biography he penned on Zack Wheat was the recipient of the 2021 Ron Gabriel Award.
Jessi Peterson, the Children's Services Coordinator, is an accomplished poet. Her book Century Farm was released by Finishing Line Press earlier this year.
The Chippewa Falls Public Library is committed to serving the public even during the scheduled renovation to the front entrance. The public is encouraged to make sure they have their library card, and direct all inquires to the email and phone number listed above.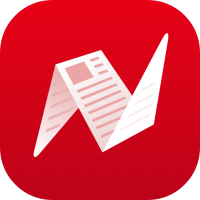 This is original content from NewsBreak's Creator Program. Join today to publish and share your own content.