Residents of Chippewa Falls are urged to take extra caution as they navigate Bridge Street. The sidewalks are closed and there is a crew of men in high visibility jackets hard at work. The state of the sidewalks means that there is a risk that either pedestrians or the work crew might encroach onto the street. Drivers need to be mindful to ensure the health and wellbeing of both the workers and pedestrians.
The work zone extends from the intersection of Bridge and Willow Street to the intersection of Bridge and Spruce Street. Essentially, it extends from Sokup's Market all the way to the Holiday gas station. The zone is marked with high visibility signs and barrels.
A cement mixer is on site as well as several other large pieces of equipment.
The work involves tearing up sections of concrete and replacing them. It's important that the public is aware of this activity. One of the hazards of modern life is that portable devices make it nearly impossible to escape work messages. The risk is that pedestrians might become distracted by their phones and stumble into one of the holes left by the removal of the concrete.
The corner sidewalk in front of the 4:30 AM Coffee House has already been removed and replaced, although there appears to be some detail work yet remaining.
A large section of concrete has been removed in front of the Holiday gas station. A section has been removed and already refilled in front of the Chippewa Falls Main Street building. Work is also progressing in front of Garnet's Barber Shop and Tempt Asian.
Chippewa Falls is a community that prides itself on its historic main street. Bridge Street features a variety of gorgeous brick buildings that help preserve the city's history. A stroll through Chippewa Falls is an excellent way to get a better perspective on a bygone era.
The utility work that is being done on Bridge Street is proceeding rapidly and should only provide an inconvenience for the next few days. The public is urged to have patience and to avoid driving along Bridge Street if possible. It is never a good idea too mix vehicular traffic with too much foot traffic.
In short order, the utility work will be completed and Bridge Street on Chippewa Falls will be restored to its typical splendor. Until then, drivers and pedestrians are urged to be mindful of the work being done both for their own safety and the safety of the work crews involved.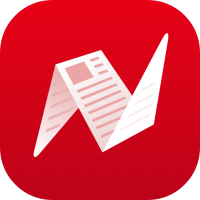 This is original content from NewsBreak's Creator Program. Join today to publish and share your own content.