The American Birkebeiner cross country ski race is one of the most prestigious events in the nation. It is essentially the Boston Marathon of cross country skiing and it attracts participants from all over the world. But the American Birkebeiner Ski Foundation offers more than just a ski race. They do a variety of sporting events including the Birkie Trail run which is scheduled for this weekend.
The Birkie Trail run is one of the most beautiful and challenging marathons around. It takes place on the American Birkebeiner ski trail and winds through some amazing woodland areas.
Late September is an ideal time to get outdoors in Wisconsin. The temperatures are cool and the changing leaves make a day in the woods a vibrant and stunning activity.
The Birkie Trail run offers events for a variety of skill levels. They feature a 1 kilometer kids dash, a 5 kilometer run/walk, an 8.5 mile Nordic trek, a half marathon, 6 and 3 person marathon relay, marathon, 4 person ultra-marathon relay, and a 100 kilometer ultra-marathon.
There are a lot of different events, but this marathon does not draw the stifling crowds of something like Grandma's Marathon so there is plenty of room for social distancing. Once you get out on the trails, you spend most of your time in small groups or alone.
The American Birkebeiner Ski Foundation has a commitment to sustainable practices. In keeping with that objective, the Birkie Trail run is a cup free event. Participants are required to bring their own hydration gear which they can carry on the course and refill at the various aid stations.
The amenities at the Birkie Trail run far surpass other marathons. They offer a wonderful post race meal. This year, the menu includes an Italian chicken or mushroom sandwich, chips and dessert.
Spectators are welcome although Covid-19 safety protocols must be followed. The event also serves as the USA track and field trail championships.
Marathons are wonderful events that bring people together to challenge and encourage each other. The energy at the staging area both before and after an event is absolutely stunning to experience. This is the kind of event that is perfect for a young person who is seeking direction. The type of people that tackle this kind of challenge tend to have their lives in order.
The forecast for Saturday calls for a high of 62 without rain. It should be perfect conditions to run a marathon or spectate in one of the most beautiful venues in northern Wisconsin.
What: Birkie Trail Run
When: Friday and Saturday, September 24th and 25th.
Web page: Birkie Trail Run Festival
Note that there is no race day registration.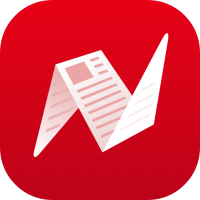 This is original content from NewsBreak's Creator Program. Join today to publish and share your own content.