The Chippewa Falls School District announced that they would restore the mask requirement for all students and staff regardless of vaccination status. However, the district has elected to remain at level three protocols.
Chippewa Falls began the school year at level two. This meant that masks were optional and they only used minimal social distancing and other measures.
Early on, the district elevated to level three. Level three remains mask optional, but included more measures to prevent community spread. Masks are required on buses and no outside visitors are permitted at the school. Also, the level three status means that field trips are canceled.
The move to make masks a requirement without elevating to level four status indicates the district is doing everything it can to minimize spread while maintaining a normal school year. Unfortunately, there have been regular updates from the school indicating new Covid-19 cases.
Area parents are well aware that the beginning of the school year always seems to lead to the spread of germs. In addition to Covid-19, students often fall ill to strep throat, the flu, and the common cold. Masks can help reduce the spread of all airborne illnesses, not just Covid-19.
It is especially important for parents to monitor their children's temperature. A fever does not necessarily indicate that your child has Covid-19, but it does indicate that your child should remain home from school. Fevers should be monitored and medical care might be necessary.
Parents are also reminded that some serious health issues do not present with a fever. Sometimes tonsillitis or even strep throat can present without a fever. During a pandemic, it's better to be extra cautious with your child's health.
Local medical facilities are also taking extra precautions because of the pandemic. For example, the urgent care services at the Marshfield Clinic Lake Hallie Center is normally a walk-in facility. However, they now require patients to make an appointment in order to prevent community spread in the waiting room.
Under certain circumstances, students that are kept home must either get tested for Covid-19 or quarantine for 10 days. However, in most instances of illness, your student can return to school after being fever free for 24 hours. If you have any questions, consult with the school nurse to discuss what is required of your unique situation.
The return to a mask requirement indicates that the Chippewa Falls School District is doing everything it can to provide for the health of area students. With the vaccine not yet authorized for children under twelve, a mask provides parents with peace of mind that their child will have less of a chance of contracting Covid-19.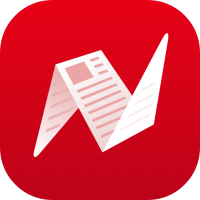 This is original content from NewsBreak's Creator Program. Join today to publish and share your own content.