We are still seeing daytime highs that remind us of summer, but there's an edge to the air in the mornings and evenings that let you know fall has arrived. Fall is the time of harvest, and one of the best ways to enjoy the harvest season is to visit an apple orchard.
These days, visiting an apple orchard entails much more than walking among the trees to pick enough Honey Crisp apples to make a dozen or so pies. Picking apples remains part of the fun of course, but many apple orchards offer a variety of delightful activities.
The crowds aren't as big as the Northern Wisconsin State Fair, but local orchards provide a day's worth of activities that will keep your kids entertained and leave them exhausted in the evening.
One of the most well known local apple orchards is Ferguson's Orchards which is located just outside of Eau Claire. You travel south of Eau Claire on highway 93 past Chaos Water Park and Action City. Drive until you reach Deerfield Road, take a right, and go about two miles. Ferguson's Orchards is located on Balsam Road.
There is almost always ample parking no matter what time or day of the week you arrive. The price is $13 per person and there is an additional cost if you want to pick Honey Crisp apples. There is no entrance fee for children under the age of 2.
The orchard is open from 10AM until 6PM. There will be plenty of apples to snack on, but it's good to come with a full belly to best enjoy the day.
One of the activities is a leisurely wagon ride that takes you all around the orchard. The wagon is pulled by a tractor and it's a nice way to see the grounds and get an idea about what life on an apple orchard is like.
There is an area with a duck pond featuring some farmyard animals. Young children always delight in interacting with animals. Near this area there is a course set up where your kids can ride around on pedal tractors. This is just a small sample of all the fun things that are available.
A day at the apple orchard wouldn't be complete without the corn maze. The corn maze at Ferguson's is quite extensive and can take you anywhere from a half hour to an hour to navigate. Kids absolutely love sprinting through the corn maze and it's a fun way to share some quality time with your children.
The corn also makes a wonderful backdrop for family photos, so bring your camera and get your yearly pictures taken!
Visiting an apple orchard on a crisp autumn day is a terrific way to make enduring memories and spend some fun time with your family. You'll pick enough apples that you'll be able to make pies for the rest of the year, and you'll take pictures that will make you the envy of social media. Make sure you schedule a day to visit the orchard before the cold weather sets in.
Ferguson's Orchards address: 6470 Balsam Road, Eau Claire, WI
Ferguson's Orchards web page.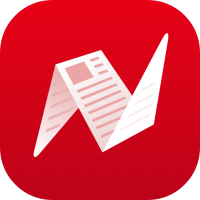 This is original content from NewsBreak's Creator Program. Join today to publish and share your own content.