When you become a parent, you quickly learn that you cannot control everything. Even when you take proper safety precautions, a child might still fall and get hurt. The world is a dangerous place, and accidents happen.
However, there are many behaviors parents can adopt to help minimize their child's exposure to risk. It's common sense that parents require that their children use seat belts and car seats when driving. In fact, seat belts and car seats are mandated by the government.
The United States has been in a pandemic since early 2020. It's common sense to receive a vaccination against the Coronavirus and wear masks. In many places, there's no legal requirement for this.
Children under the age of 12 do not have the choice to receive the vaccine. However, parents can minimize their child's risk exposure by limiting their contact with non-vaccinated people.
Because children are unable to take the vaccine, responsible members of our community must take extra precautions. One place where illness is commonly spread is in public schools. The majority of teachers are vaccinated, but some are not.
Part of the public discussion regarding vaccines should be whether or not parents have a right to request vaccinated teachers for their children. In many states, schools already enforce many strict vaccination requirements.
There is no reason to fire a teacher that refuses a vaccine. However, there is a question of whether an unvaccinated teacher should be allowed into a classroom. Parents have the right to question whether an unvaccinated teacher represents too much of a health risk for their children.
Children have a right to a good education in the United States. Children have a right to expect their health is protected at public schools. The question is whether a teacher that refuses a vaccine is infringing upon this right.
One solution might be to ask parents to indicate whether they prefer a vaccinated or an unvaccinated teacher. Another option would be to have unvaccinated teachers work virtually.
Schools already request that students provide their vaccination records. If a school is allowed to ask for a vaccination record for a parent, it's fair that a parent should request a vaccination record from a teacher.
There are no guarantees in life. Children are injured in car accidents even when they wear seat belts. People fall ill even though they have taken a vaccine. Statistics indicate that wearing seat belts and taking vaccines is an effective way to minimize risk.
A child can become ill from exposure traced back to an unvaccinated teacher. That creates the potential for a lawsuit. Parents have an obligation to protect their children. A school is a safe place where students do not have to face an excessive amount of risk.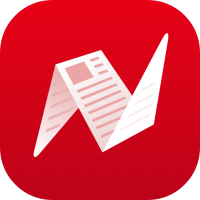 This is original content from NewsBreak's Creator Program. Join today to publish and share your own content.