Narcissists make you believe there is an unspoken set of relationship rules. They imply that learning the rules will help you feel satisfied in the relationship.
One of the inherent contradictions of narcissists is that they are unaware of how their behavior might be offensive to others. They are also sensitive to behavior that they find offensive to themselves.
It's common for narcissists to interact with people in the form of insults which they insist are only a form of good-natured ribbing. Narcissists genuinely believe saying mean things is a form of demonstrating affection.
Narcissists believe saying mean things is an appropriate way to interact with others. Narcissists treat social interactions as a form of improvisational comedy.
When a narcissist insults an empath, they expect that the empath will respond with an equivalent insult. If the response is excessive, the narcissist might become offended.
A narcissist might say, "I heard you're planning on running a marathon. Have you done enough training so you won't embarrass yourself?"
A response would be, "Since you're the expert on embarrassment, why don't you tell me?"
The narcissist might find it excessive to say, "Well, I know I'll beat all the losers like you who are too pathetic to participate."
When you live with a narcissist long enough, you're likely to become sharp-witted. Early in the relationship, you'll try to match your retorts to the insults you endure. As you begin to grow as a person, you'll find yourself disinclined to put up with insults.
One response is to add sharper and sharper barbs to send the narcissist a message. In that scenario, the narcissist will conclude that you're the one being mean.
When mean comments become instinctive, you'll drive other people away. In the end, the narcissist will be the only person left in your life who can stand you.
This is why it's important to distance yourself from narcissistic behavior and not engage. Once you start perceiving the rules of narcissism, you risk becoming a narcissist yourself. It's important to understand that it's not appropriate to respond to an insult with an equivalent insult.
Learn how to be polite. Don't respond to cruel comments. Instead, indicate you don't appreciate them. Compliment the people around you rather than insult them. It's only when you use kindness that you find yourself surrounded by quality human beings.
Above all, insecurity is the driving force behind classic narcissism. Don't contribute to insecurity by engaging in cruel behavior with the people around you.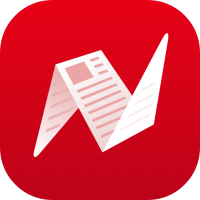 This is original content from NewsBreak's Creator Program. Join today to publish and share your own content.