The Chippewa Falls Cardinal Flight organization offers girls in grades 2 through 8 an opportunity to play youth basketball, make friends, and prepare for high school sports. The organization held its first public meeting for the 2021/2022 season on Tuesday, September 14th, with many coaches, parents, and students in attendance.
The Coronavirus pandemic created unique challenges for the organization in the 2020/2021 school year which eventually led to a truncated season. Some of those same challenges face the organization this year, but they are doing their very best to ensure girls in our area have the opportunity to develop in the sport of basketball in a way that is positive and safe.
Cardinal Flight is led by a dynamic group of individuals, most of whom are affiliated with the Chippewa Falls school district. Their philosophy is to maximize the ability of students to develop as athletes with an underlying focus of self-confidence and fun.
Students in each age group are separated into teams and get to participate in practices and semi-casual tournaments. The 2nd graders only work on skill development, and 3rd graders will participate in non-competitive games where the score is not kept. As students get older, the games and preparation become more regimented. This allows students plenty of time to develop within a system of school sports by learning and mastering new elements every year.
The objective is to establish a strong group of confident student athletes that are well prepared to participate at the high school level.
Any form of school sports is terrific for a student's development both as an athlete and as a person. It allows students the opportunity to meet new friends, have new adventures, and learn about the importance of discipline and preparation.
Cardinal Flight is affiliated with the Great Northwest Basketball League which does its best to match teams of equivalent skill level to create a positive developmental experience of tournament play.
One of the challenges that Cardinal Flight is facing this year is that the school district just shifted to level 3 protocols in response to the pandemic. This means that the school gyms will be unavailable for practice. Fortunately the Cardinal Flight organizers have contingency plans that include renting venues such as the local YMCA. Parents and participants will also have to adopt a philosophy of flexible scheduling because there will be an extra demand on available venues.
As of this writing, Cardinal Flight is still accepting registrations. Their numbers are good for all grade levels, but they could particularly use a few more 7th graders. If you are a parent who is seeking a nice opportunity that will be responsible about nurturing your child's athleticism and self-confidence, Cardinal Flight is a great option to consider.
Click here for the Cardinal Flight web page.
Click here for the Cardinal Flight Facebook page.
Click here to learn more about the Great Northwest Basketball League.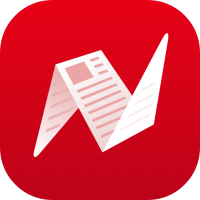 This is original content from NewsBreak's Creator Program. Join today to publish and share your own content.